North Alabama Trusting in Garmin at the 2016 BoatUS Collegiate Bass Fishing Championship Presented by Cabela's
By Cody Levy
University of North Alabama senior, Cody Harrison, has had quite a successful history in the BoatUS Collegiate Bass Fishing Championship, finishing third in 2014 and second in 2015. Now in his senior year, Harrison plans to do everything in his power to complete the trifecta and take home his sought after first place victory.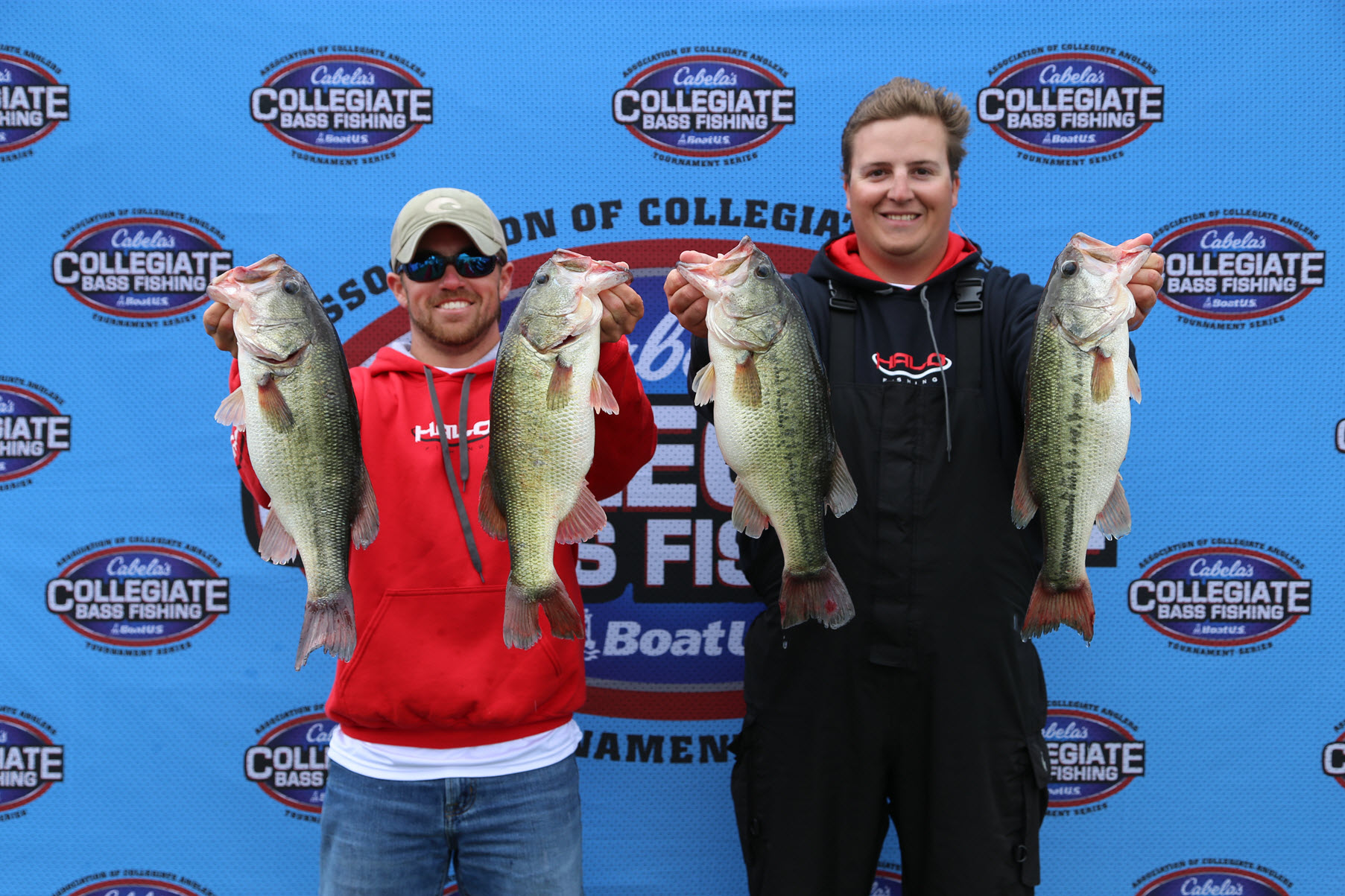 Winning the 2016 BoatUS Collegiate Bass Fishing Championship Presented by Cabela's is one of the bigger goals in Harrison's fishing career and he plans to pull out all the stops to ensure he has the best chance of taking home the W. In order to gain an advantage over the bass out on the infamous Tennessee River ledges, Harrison recently purchased the new Garmin PanOptix technology, enabling him to see a live view of fish all around his boat.
"As long as those fish are on ledges, and I'm sure they will be, I see the PanOptix helping a ton," said Harrison. "With all the pressure that's on the lake, I don't think the fish will want you to run them over trying to graph them, so being able to pull up on them and know exactly where to cast will be clutch."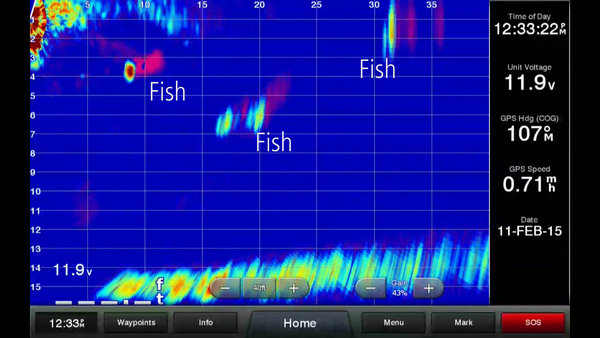 Growing up fishing ledges, Harrison has learned many ways that bass react on ledges different times throughout the year. When the fishing pressure thickens on the ledges, Harrison knows that sneaking up on the fish is the key to getting fish to bite.
"I know that a lot of the places that I fish off shore get fished pretty hard and really, if you graph over them, then a lot of fish leave. With the PanOptix you can find them before you run over them by scanning with the transducer on your trolling motor," said Harrison.
Harrison added that learning from his experiences on ledges led him to purchase the new Garmin PanOptix Technology.
"Last year on Guntersville, we found out that they actually do swim away after you run over them on the ledges. Garmin is doing something that you can't do with anything else. There's no way that the PanOptix isn't going to come in clutch when these fish are getting pressure constantly. And when it comes to structure – oh yea," Harrison stated, "it saves so much time and it saves casts trying to find the structure."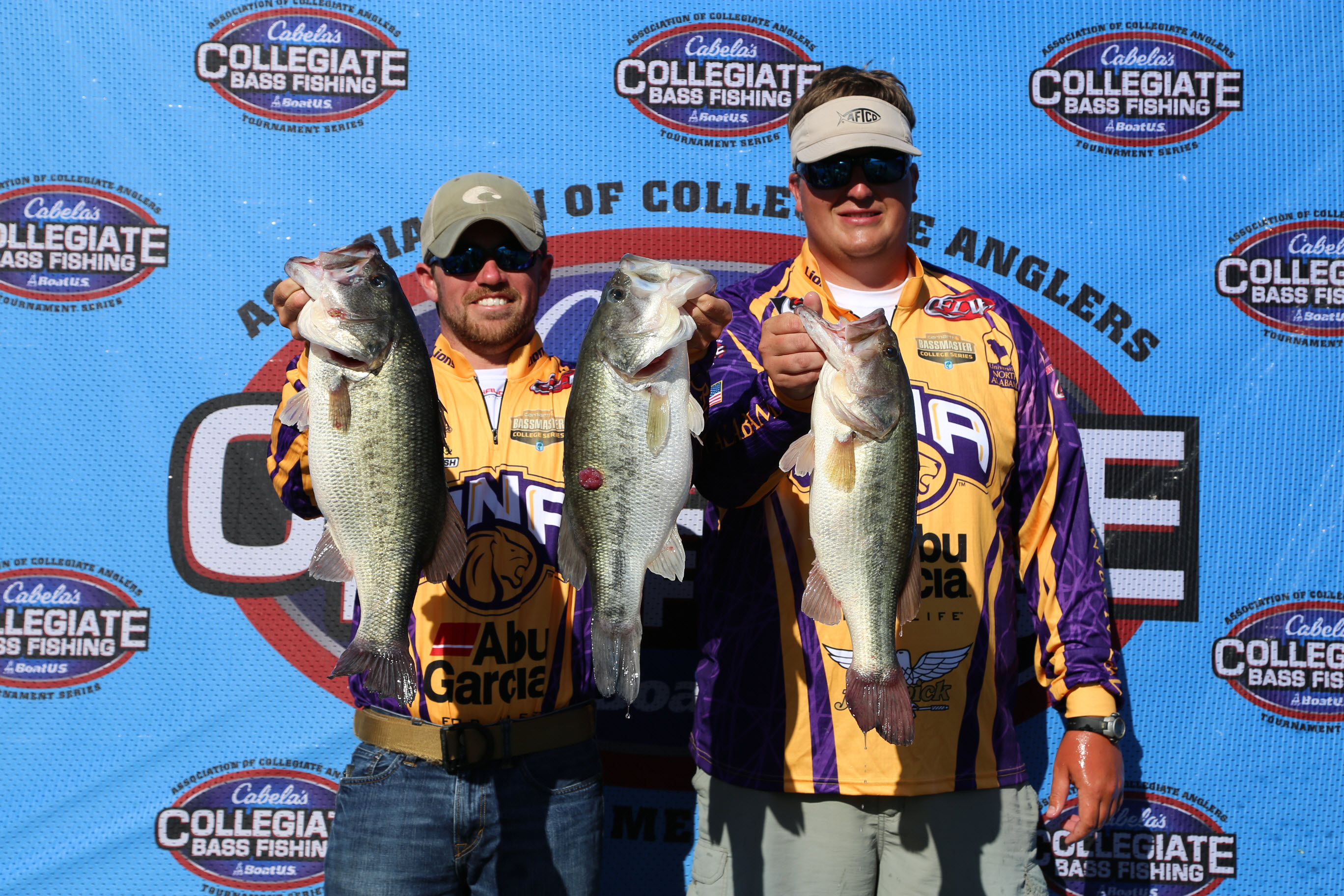 With weeks away from the start of the tournament, Harrison is looking forward to once again competing on one of his favorite lakes as a hometown favorite, while keeping the pressure by the wayside.
"It'd be nice to be able to finish out with a win, but in this field, there are a lot of good people you have to beat and these guys can figure them out quick," Harrison said. "I'm trying to go in with a clean slate, and of course I'm going to try to win, but if I don't, I'm still happy with the past two years. I don't expect to win, but of course I would like to. I'm trying to go in without a bunch of weight on my shoulders."
Having Garmin units on Harrison's boat also puts him in contention for the Garmin Grand Giveaway.
If the winner of the 2016 BoatUS Collegiate Bass Fishing Championship Presented by Cabela's wins the tournament fishing from a boat equipped with mounted Garmin marine electronics, Garmin will award that winner the Garmin Grand Giveaway of $1,000.
All collegiate anglers are also able to purchase Garmin units 35% off through the ACA. For more information, click here: http://www.collegiatebasschampionship.com/discounts-incentives.html
Register today for the 2016 BoatUS Collegiate Bass Fishing Championship Presented by Cabela's by clicking here: http://www.collegiatebasschampionship.com/tournament-schedule.html
To see additional coverage on our Facebook, click here: https://www.facebook.com/CollegiateBassChampionship
Also, follow us on Instagram and Twitter at @CollegiateBass
About the ACA
The Association of Collegiate Anglers, a division of Careco TV, is a sanctioning body developed to facilitate growth, development, and structure within competitive collegiate bass fishing.  The ACA provides support to dozens of school operated regional events nationwide and owns the Cabela's Collegiate Bass Fishing Series, the largest participatory collegiate tournament circuit in the country. With dedicated collegiate fishing programming on several television networks, three nationally televised collegiate bass fishing events, and thousands of members, the ACA is the leader in competitive collegiate bass fishing.  For more information on the ACA, or the Cabela's Collegiate Bass Fishing Series, visit www.CollegiateBassChampionship.com. For more information on Cabela's visit Cabelas.com, for more information on CarecoTV, visit www.carecotv.com.
https://americanaoutdoors.com/wp-content/uploads/2016/09/Americana-Outdoors-Garmin-Hunting-Fishing_CollegiateBassFishing_Featured.png
333
400
Shelley Giesecke
https://americanaoutdoors.com/wp-content/uploads/2023/06/cropped-AO-Logo_512x512.png
Shelley Giesecke
2016-05-10 18:14:46
2017-03-07 14:10:52
North Alabama Trusting in Garmin at the 2016 BoatUS Collegiate Bass Fishing Championship Presented by Cabela's