Deer Hunting In The Hill Country
By Clark Wendlandt
Every year, I get in to deer season… I mean head over heels in to deer season! I have always had this incredible anticipation for the hunt. With such a vast improvement in trail/scouting cameras over the last few years, it has ramped up my anticipation just that much more. The 2014-2015 season started just like any season, but then I got a glimpse of a real stud. You see, we are hunting the Texas Hill Country which is low fence cedar and live oak country and really doesn't produce too many really big deer. A 120-130 class deer is a great deer for this area, but the deer that showed up on our scouting camera's was easily over 150 and may even push 160.
I hunted hard for this deer. Actually, since we were filming I was just looking for a great mature buck and would have shot anything that was old enough, but I couldn't get this deer out of my mind. Then the first week in November rolls around and I put all I had into hunting for this particular deer. At 7:30am, on a cold, cold morning the deer just appears right below us. My brother, Scott was filming and when I shot that deer neither of us could even believe that big a deer could grow in that country! It was such an amazing hunt and I can't wait until next season!!!
Click the link below to watch the full hunt!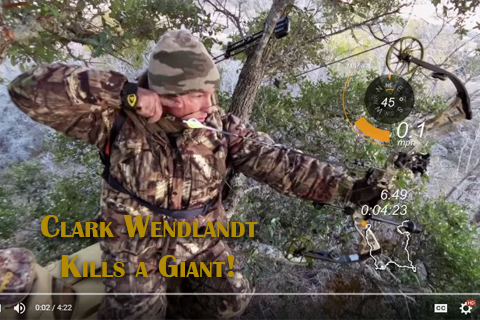 https://americanaoutdoors.com/wp-content/uploads/2017/02/unnamed.jpg
333
400
Shelley Giesecke
https://americanaoutdoors.com/wp-content/uploads/2023/06/cropped-AO-Logo_512x512.png
Shelley Giesecke
2015-10-28 17:23:17
2017-02-20 18:35:32
Deer Hunting In The Hill Country