Big Momma Got Taken Down by the Credence!
By Cody Levy
Feral hogs in south Texas have long since been known as a nuisance that tear up many landowner's fences, feeders, and fields, so when I got some down time for an evening out at the ranch, I grabbed my Cabela's Credence Bow and two Garmin Virbs and was off to find some bacon!
I was able to get into the stand around four in the afternoon which left me about two hours of good hunting time. I set up two Garmin Virbs to capture my entire hunt and then waited for the pigs to come into range. For the first hour and a half, it was a whitetail parade. Does, fawns, and a couple of good bucks came into range, but that wasn't what I was after. After the deer left, it only took about five minutes until I thought a herd of cows were stampeding through the creek bed I was posted up next to. Three pigs over 150 pounds came into range with roughly ten other smaller hogs.
This is when my heart started pumping fast. I knew that my movements had to be swift and silent. I clipped my release onto the loop of my bow string and got ready to draw back. I waited until one of the sows was where I had the best shot and was looking away and slowly drew back. Once I steadied my arms and put my sight right on the vitals, I let an arrow fly and nailed her! It was a weight off my shoulders to know I made a good shot and it felt great to get a big pig down and to know that the Garmin Virbs filmed the whole thing! I definitely cannot wait to be sitting in the stand with my Cabela's Credence again!
 Click the Link Below to Watch!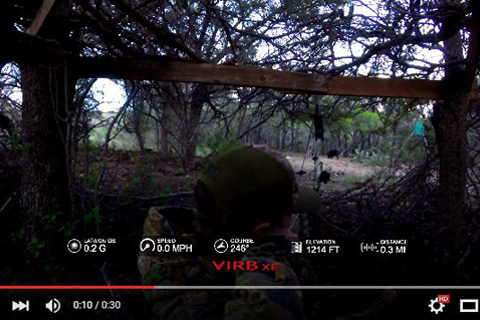 https://americanaoutdoors.com/wp-content/uploads/2017/02/unnamed.jpg
333
400
Shelley Giesecke
https://americanaoutdoors.com/wp-content/uploads/2023/06/cropped-AO-Logo_512x512.png
Shelley Giesecke
2016-01-05 15:57:13
2017-02-16 16:47:35
Big Momma Got Taken Down by the Credence!