Cabela's NABC and SAF High School Open Headed to Lake Hartwell
Cabela's North American Bass Circuit (NABC) and Student Angler Federation (SAF) High School Open Head to Lake Hartwell


Ponca City, Okla. The Federation National Office is pleased to be hosting two unique events Feb 20-21 in Anderson, SC.
The Cabela's Southern Open NABC team tournament will be held Saturday, February 20. Then, on Sunday,
February 21, the SAF High School South Carolina Early Bird Open will be held. Both events are sponsored by Cabela's, Ranger Boats and the city of Anderson, SC. The events will take place at Green Pond Landing on Lake Hartwell with registration/rules briefings the night before each event at the local Cabela's store.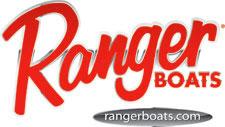 Cabela's NABC Southern Open is a two-person team event. Entry fee is $200 per team with a 90% payback in cash and prizes and a 10% donation to support the SAF open event. Registration is online at www.NorthAmericanBassCircuit.com. Interested teams must register online prior to Friday, February 19.
"We're very pleased to work with Cabela's and the North American Bass Circuit to host this event at Lake Hartwell and Green Pond Landing," Visit Anderson Sales Manager, Neil Pal, said. "Lake Hartwell is a championship lake and Green Pond Landing is a championship facility. We've enjoyed a longstanding relationship with NABC and look forward to hosting them in Anderson County, the home of Lake Hartwell."
South Carolina Early Bird High School Open is a team event for students in grades 9-12 with the option of one team member being in 7-8th grade. Each team consists of two high school anglers and a boat captain/coach over the age of 19. There's no entry fee to SAF high school events but all anglers must be SAF members or join SAF at the time of registration. Registration is online at www.HighSchoolFishing.org. Pre-register online to avoid onsite registration fees. Both anglers and their "coach," who provides the boat they compete in, need to attend the mandatory check-in/rules briefing the night before the event.
The top three teams from one of five SAF National Open events will advance to a TBF/FLW Conference Regional Championship. The top 10% from the conferences will advance to the TBF/FLW High School National Championship. The 2015 National Championship awarded $10,000 scholarships to the winners.
"Cabela's and the city of Anderson are rolling out the red carpet for these high school teams," Tournament director, Mark Gintert, stated. "The registration meeting at Cabela's is going to be a fun event in itself and the tournament at Green Pond Landing is going to give our anglers a taste of a world class facility."
"Our High School State Championship Series and National Opens continue to grow each year," TBF President, Robert Cartlidge, said. "Combing this event with one of our Cabela's North American Bass Circuit events is a great way for us to offer great experiences for both adults and students alike."
Event Details:
Sign-up: Pre-register online for both events.
Northamericanbasscircuit.com or highschoolfishing.org
Mandatory Check-in: Cabela's, 1025 Woodruff Rd, Greenville SC; rules briefing to follow.
Cabela's Southern Open NABC – Friday, February 19 from 6-7pm
SC Early Bird Open – Saturday, February 20 from 6-7pm; Discount coupons and pizza will be served to the participating high school teams.
Takeoff & Weigh-in: Green Pond Landing, 470 Green Pond Rd, Anderson SC. Take off 7am, weigh-in 3pm.
Cabela's Southern Open NABC – Saturday, February 20
SC Early Bird Open – Sunday, February 21
Tournament Waters: Lake Hartwell
About The Bass Federation
The Bass Federation Inc., (TBF) is a member of the Freshwater Fishing Hall of Fame and proud "Partners In Fishing" with FLW. TBF is owned by those we serve and dedicated to the sport of fishing. The Federation is the largest and oldest, organized grassroots fishing, youth and conservation organization there is. TBF, our affiliated state federations and their member clubs conduct more than 20,000 events each year and have provided a foundation for the entire bass fishing industry for more than 45 years. TBF founded the Student Angler Federation and the National High School Fishing program in 2007 to promote clean family fun and education through fishing. Visit bassfederation.com or highschoolfishing.org and "LIKE US" on facebook!
https://americanaoutdoors.com/wp-content/uploads/2017/02/unnamed.jpg
333
400
Shelley Giesecke
https://americanaoutdoors.com/wp-content/uploads/2023/06/cropped-AO-Logo_512x512.png
Shelley Giesecke
2016-01-13 13:11:32
2017-02-16 13:17:00
Cabela's NABC and SAF High School Open Headed to Lake Hartwell