College Fishing Paved Way for Elite Series Pro Clent Davis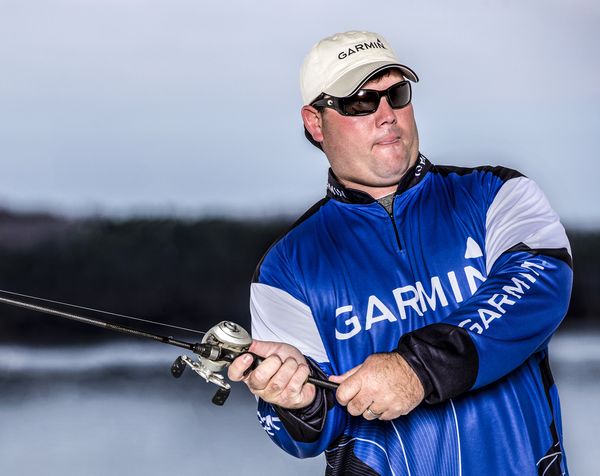 Garmin pro and current Bassmaster Elite Series Rookie Clent Davis started fishing tournaments near home in high school, and went on to fish regional and national events in college, which ultimately helped lead him to winning FLW Tour Rookie of the Year in 2012. Growing up in Alabama, Clent was able to hone his skills on the Tennessee River and Coosa River.
After high school, Clent helped start his college bass team at the University of Montevallo (Alabama) and became successful almost immediately. It was there that he learned the skills necessary to become successful as a professional angler.
We recently spoke with Clent to ask him a few questions about the impact that fishing throughout college has had on his career.
Garmin: When did you start fishing competitively and when did you decide that you wanted to fish professionally?
Clent Davis: I knew I wanted to fish professionally since I was 9 or 10 years old. I started doing it professionally as a boater in 2012. In 2011, I won one out of the back and had a second and third place finish in the FLW Costa Series, which provided me with enough money to move to the front of the boat.
How has college fishing prepared you for the next level?
It's as simple as this: College fishing helped me in two ways. First, I traveled all over the country fishing lakes that I knew nothing about, which developed my arsenal of techniques. Secondly, it really helped me on the business side of fishing as far as sponsors go, such as what you need to do for them to not just have them have as sponsors, but to keep them long-term.
Which college fishing circuits did you compete in?
We fished the Southern Collegiate, and it was started by Auburn University. All the schools down there fished it and we actually won the Southeastern Championship at Lake Guntersville the first year it was ever put on.
We also competed in the College B.A.S.S. National Championship, and the ACA Collegiate Bass Fishing Series National Championship back when it was held at Lake Lewisville in Texas. I only fished FLW College Fishing for one year because I was graduating soon. At that point, I was still fishing, but more or less just trying to set the younger guys up for success when I left.
What is your favorite lake to fish?
That's a toss up! It's between Kentucky Lake and Lake Guntersville. They're both fish factories! Those are the only two places I know that you can go and catch 75-100 fish each day that are four pounds or greater when the bite is right.
Garmin supports the next generation of bass anglers through its association with the Cabela's Collegiate Bass Fishing Series to help further the sport of competitive bass fishing.
Want more of the latest news and updates from Garmin hunting and fishing pros? Follow us at: @garminfishhunt on Twitter and Instagram, and on Facebook @Garmin Fish & Hunt. Don't forget to tag us using #FishGarmin or #HuntGarmin for a chance to be featured on our channel!
Check out the Garmin MARINE BLOG and OUTDOOR BLOG here!
https://americanaoutdoors.com/wp-content/uploads/2017/02/unnamed.jpg
333
400
Shelley Giesecke
https://americanaoutdoors.com/wp-content/uploads/2023/06/cropped-AO-Logo_512x512.png
Shelley Giesecke
2016-03-02 15:48:35
2017-02-10 16:03:12
College Fishing Paved Way for Elite Series Pro Clent Davis