FISHING SOFT-PLASTIC LURES FOR PRE-SPAWN BASS
Tips and tactics from Cabela's Ambassador Wade Middleton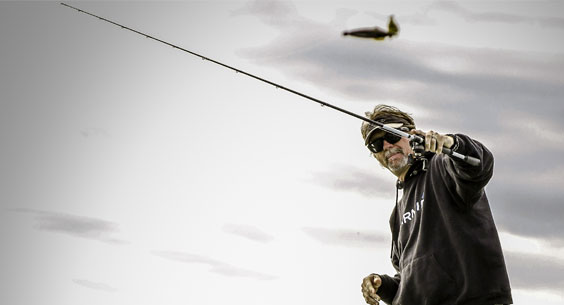 By Jeff Samsel
Having just released a chunky largemouth, Wade Middleton casts his stick bait to the exact spot where the previous fish bit, knowing he is likely to get another bite.
"I'm not afraid to make multiple presentations to a spot this time of year," said Middleton, a Cabela's Ambassador and an avid bass angler who hosts and produces multiple outdoors television shows. "The bass really congregate during the pre-spawn, and it's not uncommon to catch several fish from the same spot."
Middleton is a major fan of the pre-spawn period because the fish stack up in predictable places and seem unable to resist well-presented soft-plastic offerings.
"It's one of the best times to fill your livewell, get your line stretched, and feel that thump," he said.
Prime areas to find bass staging before they move up to spawn are ditches that drain spawning flats. Specifically, Middleton looks for bends and deeper holes within a ditch. The ditches serve as travel routes onto spawning flats, and the bass commonly congregate in the holes.
Middleton's favorite offering for pre-spawn bass is a soft plastic stick bait such as a Yamamoto Senko. He rigs it weightless, if he can get away with no weight. If the wind is blowing and he needs a bit of weight, he'll add a light bullet sinker. Either way, he likes 12-pound Sunline Fluorocarbon.
After casting, Middleton lets his stick bait sink on a slack line and watches the line. If a fish swims off, he reels down until he can feel the fish and sets the hook hard.
If the line doesn't jump before the bait reaches bottom, Middleton will reel slowly until he can feel the bait again because sometimes fish will grab it on the drop but won't swim away.
Assuming no fish, he'll shake the rod tip a little and maybe lift the bait several inches and let it fall again. Then he reels it back and makes another cast.
"I won't work it all the way back with that style of bait," he said.
To vary his offerings, Middleton will throw a creature bait or a French-fry-style worm on a light Carolina rig, which he might drag in classic C-rig style or reel almost like a crankbait, moving the bait just slowly enough to maintain bottom contact with the weight.
If Middleton has been catching fish and the bite stops, he'll either seek similar ditches or he will follow the ditch he has been working shallow and fish a Texas-rigged stickbait or creature around bushes, rocks or other cover in the shallow water.
In terms of bait colors, Middleton keeps things simple for pre-spawn bass, sticking mostly with green pumpkin, watermelon and watermelon red.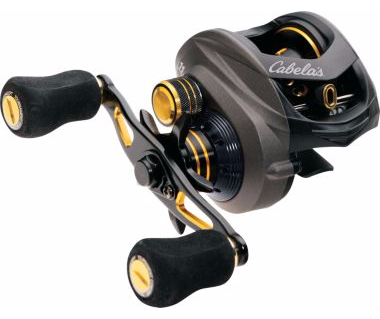 Middleton's rod and reel of choice for all three tactics is a 7-2 Cabela's Tournament ZX Casting Rod (Jig & Worm action) matched with a high-speed Cabela's Verano casting reel(7.3:1 ratio).
https://americanaoutdoors.com/wp-content/uploads/2017/02/unnamed.jpg
333
400
Shelley Giesecke
https://americanaoutdoors.com/wp-content/uploads/2023/06/cropped-AO-Logo_512x512.png
Shelley Giesecke
2016-03-02 15:40:26
2017-02-10 15:47:45
FISHING SOFT-PLASTIC LURES FOR PRE-SPAWN BASS