By Cody Levy
Wintertime fishing can be a fickle time of year and has been for me for quite some time. I finally found success when I started keying in more on things like deep points, drops, bluff walls, or any type of deep structure. My favorite bait to through is a bait that can truly be used throughout the year – a football head jig. A jig is about as versatile as you can imagine with techniques like dragging, hopping it, and swimming it, but in the wintertime when water temps are below fifty, I have found the best technique to be a slow drag.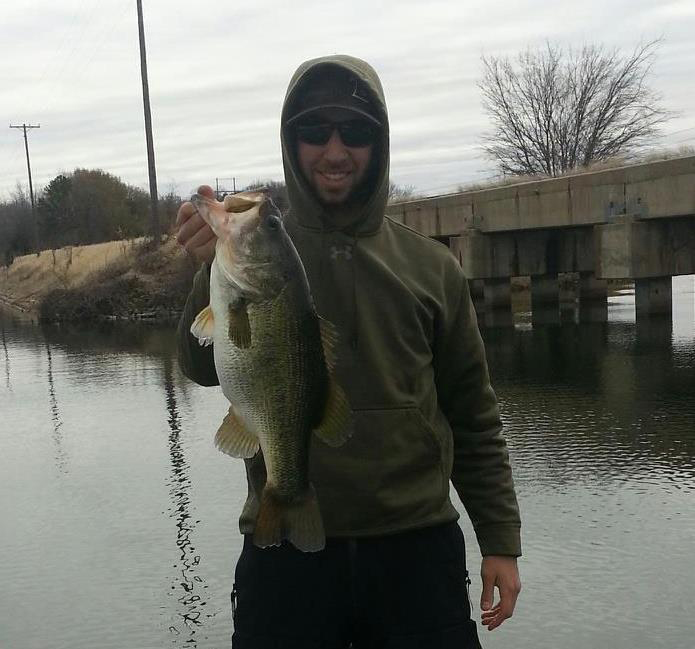 There are a few changes that I make when throwing a jig in cold water. The first of which would be to throw a smaller trailer on the jig to try to eliminate short strikes. The second would be cutting down the skirt of the jig maybe a quarter of an inch just for a smaller profile.
The rod of choice for a jig would have to be the Cabela's Tournament ZX Jig and Worm Rod. The 7'2" Tournament ZX rod has enough backbone in the rod to pull a big fish out of any type of cover and a fast enough tip to cast a country mile. pair that with a Cabela's Verano reel spooled with twenty pound Sunline Assassin Fluorocarbon, and you're set! Next is finding the key areas that will hold fish. Garmin's LakeVu HD Ultra maps with 17,000 U.S. lakes and 5,700 lakes with 1 ft contours shore-to shore which are critical in helping you find those points and drops that will lead you to the big girls! The LakeVu HD Ultra maps also come with Depth Range Shading which lets you view your target depth and be more effective while on the water. Once you have those areas keyed in with your electronics, it's go time! Cast away and good look luck on your next trip to the lake!
https://americanaoutdoors.com/wp-content/uploads/2017/02/unnamed.jpg
333
400
Shelley Giesecke
https://americanaoutdoors.com/wp-content/uploads/2023/06/cropped-AO-Logo_512x512.png
Shelley Giesecke
2016-02-19 17:17:17
2017-03-02 17:22:00
Fishing Jigs and Drops