Fishing Shallow for Spawning Bass
For many anglers, the springtime is the highlight of the season.  Anglers can find big bass up shallow for the spawn allowing for a wide range of ways to catch them, and overall it is a different type of fishing than any other time of year.
For any anglers out there that haven't ever fished the spawn or are looking to get some tips on how to be more successful during this time of year, look no further! Below, Jeff Reynolds, Wade Middleton, Cody Levy, and Clark Wendlandt share some of their knowledge on how to get more success on the water.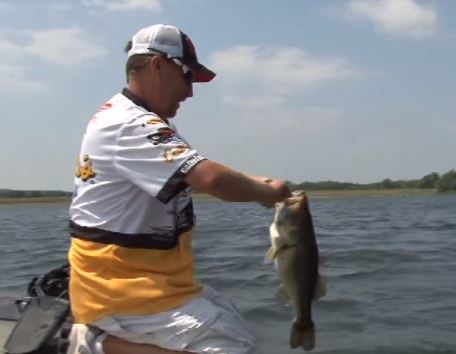 Jeff Reynolds is a four time Bassmaster Classic qualifier with over twenty years of tournament experience. Whenever he fishes the spawn, he keeps a few main ideas always at the top of his mind. Check out where he starts when fish are on the beds.
"The first thing I would do is as the fish are moving up is put the trolling motor down and start looking. One thing you will really need is a good pair of sunglasses. Different shades of polarization will help in different scenarios, but polarization will help cut down on glare and will help you see into deeper water," said Reynolds.
A tool that Reynolds keeps at hand all the time is a stout rod with a fast tip.
"I prefer the Cabela's Tournament ZX Jig/Worm 7'3" Heavy action rod because this is going to be a flipping technique where you're throwing heavier line and a big hook and I want to be sure I have a heavy enough rod that will yank the hook into the fish's mouth."
"Look on your mapping and find the areas with the biggest flats I can find. Shallower pockets will find the earlier spawning fish and later in the spawn you'll look for areas closer to the main lake. One thing to remember – for a bass to spawn, they need sunlight. A bass is not going to bed in deeper, muddier water, so water clarity will also determine how deep the fish will spawn. If the water is clear then you'll usually find fish spawning a little deeper," said Reynolds.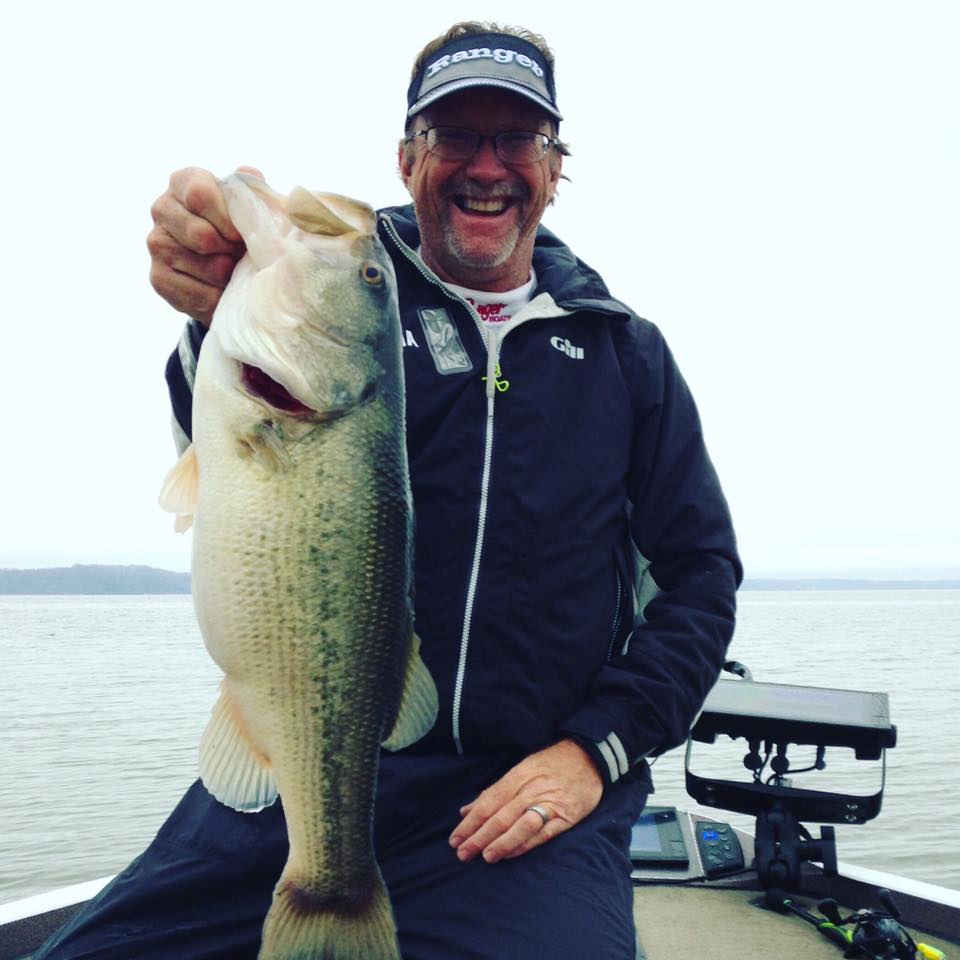 Wade Middleton, host of Cabela's Fisherman's Handbook and Americana Outdoors Staff member stated that there is more than one way to catch a bass during the spawn, but his favorite method is sight fishing.
"It's like hunting which I love but not for deer it's hunting for fish.   Very few other times due we get to see the fish we're fishing for but in the spawn we get to see them and how they react to what were doing.   To sight fish, I prefer to seek clear water that also has something for the bass to spawn around or on.  During that time of the year I like to seek out smaller coves that I can go quickly into and visually look for the bass.  When I'm doing that I like to use a mix of baits but typically prefer something that I can fish in the bed itself while judging the mood of each fish," said Middleton. "In cases where I can't see them spawning due to wind or muddy water, I fish slowly making multiple presentations to spots that I think a fish would spawn."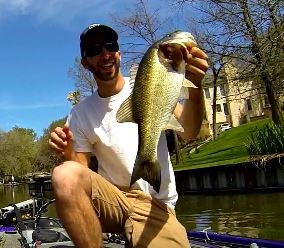 As an avid angler who competed in the Cabela's Collegiate Bass Fishing Series just a few years ago, Cody Levy is also a fan of sight fishing for spawning bass.
"I love being able to pinpoint my target every time. Having Power Poles on your boat can be key at times when sight fishing so you don't have to use the trolling motor and won't agitate the fish. Once the Power Poles are down, it's time to study up and see how the fish react so you can understand how to catch them. For me, I enjoy the game you play with a bedding bass – you have to watch how they react to see if they're locked down on a bed and will stay there for hours knowing your there, or to see if the slightest water displacement will move them off. Once you know how they react, you can understand whether your bait will need to sit on the bed for a long period of time before the fish returns, or if you can make multiple pitches until the fish gets annoyed and chomps down!"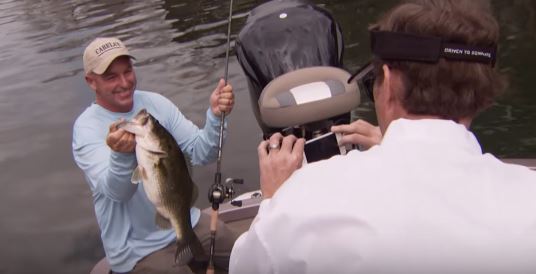 Three time FLW Angler of the Year, Clark Wendlandt, added some of the things he keys in on during the spring in order most effectively figure out where the bass will be.
"Some things I really key on are flat pockets or bays that are flat with some kind of access to deep water," said Wendlandt. "If there is grass I typically target holes in the vegetation. If it is some kind of wood then you have to fish the whole thing to try and figure out where the fish want to spawn. Another tip is early in the spawn the pockets, bays and creeks facing to the North will usually warm more quickly. Later in the spawn the pockets facing to the South may be better. You just have to keep your eyes on your temperature gauge to figure out what is going on. One thing about it though, it is a great time to be on the water!"
So head out to your local lake this spring and put some of these tips to use! Be sure to get your fix of all fishing gear and tackle at Cabela's Tackle Shop! Also, share your success with us on our Facebook page and tell us how you did at www.facebook.com/AmericanaOutdoors
https://americanaoutdoors.com/wp-content/uploads/2017/02/unnamed.jpg
333
400
Shelley Giesecke
https://americanaoutdoors.com/wp-content/uploads/2023/06/cropped-AO-Logo_512x512.png
Shelley Giesecke
2016-03-21 15:59:39
2017-02-09 16:10:16
Fishing Shallow for Spawning Bass