Cabela's Outdoor Fund Grant Helps Provide Gun Locks to State Agencies
PITTSBURGH, Penn. – The National Shooting Sports Foundation® (NSSF®) will make Project ChildSafe gun locks and safety education literature available to all 50 state fish and wildlife agencies in 2016, thanks to a generous grant through the Cabela's Outdoor Fund.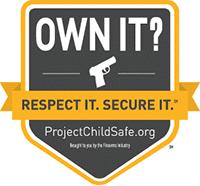 The Cabela's Outdoor Fund awarded an $80,000 grant to the Project ChildSafe Foundation, a 501 (c)(3) charitable organization. The grant provides state fish and wildlife agencies access to Project ChildSafe materials to further promote gun safety to hunters and target shooters, with an emphasis on distributing gun locks and safety literature in hunter education classes.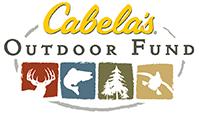 "We could not be more appreciative of this generous grant made possible through the Cabela's Outdoor Fund and for their support for our Project ChildSafe program, which provides genuine firearm safety education and can help save lives," said NSSF President and CEO Steve Sanetti. "State agencies and hunter education instructors regularly ask for Project ChildSafe locks and literature, and now, thanks to the Cabela's Outdoor Fund grant, we can help meet that demand for firearm safety materials."
As a result of the Cabela's Outdoor Fund grant, more than 52,000 Project ChildSafe cable-style gun locks will be provided to state agencies, along with firearm safety literature, infographics, pledges and a DVD containing five gun safety videos. NSSF will supplement the grant with additional gun locks and literature for state agencies.
"As a firearms retailer, Cabela's has always made safe firearms handling and storage a top priority," said Scott Wanetka, Vice President of Cabela's Outdoor Fund. "We are proud to support the Project ChildSafe program and the important work that is being done to keep firearm safety top of mind through the distribution of gun locks and safety education materials."
Cabela's references the Project ChildSafe program as a resource for gun safety materials in its Own Responsibly firearm safety initiative.
Cabela's Outdoor Fund
Cabela's Outdoor Fund is a non-profit organization dedicated to efforts that promote and protect hunting, shooting sports, trapping, fishing, camping and conservation. This fund is possible through donations from generous Cabela's customers who choose to "round up" their purchases to the nearest dollar at Cabela's stores. The Cabela's Outdoor Fund contributes to other like-minded organizations in communities across the country working to make the great outdoors even better.
About NSSF
The National Shooting Sports Foundation is the trade association for the firearms industry. Its mission is to promote, protect and preserve hunting and the shooting sports. Formed in 1961, NSSF has a membership of more than 13,000 manufacturers, distributors, firearms retailers, shooting ranges, sportsmen's organizations and publishers. For more information, visit nssf.org.
Project ChildSafe
Project ChildSafe is a national firearm safety education program that has distributed more than 37 million firearm safety kits that include a gun lock and safety brochure through 15,000 law enforcement departments since 1999. It also promotes continuous reminders of responsible ownership through its "Own It? Respect It. Secure It." campaign. A range of gun safety resources can be found at www.projectchildsafe.org.
https://americanaoutdoors.com/wp-content/uploads/2017/02/unnamed.jpg
333
400
Shelley Giesecke
https://americanaoutdoors.com/wp-content/uploads/2023/06/cropped-AO-Logo_512x512.png
Shelley Giesecke
2016-03-18 16:49:01
2017-02-09 16:56:38
Cabela's Outdoor Fund Grant Helps Provide Gun Locks to State Agencies