Outsmarting the Bird: Turkey Hunting with Americana Outdoors Staff
When it comes to feeling a rush, Americana Outdoors staff members Jeff Reynolds, Wade Middleton, and Clark Wendlandt each feel something completely addictive when turkey hunting. From moving from spot to spot, calling in the birds, to claiming success after the shot, these three explained just what makes Turkey hunting such an addiction.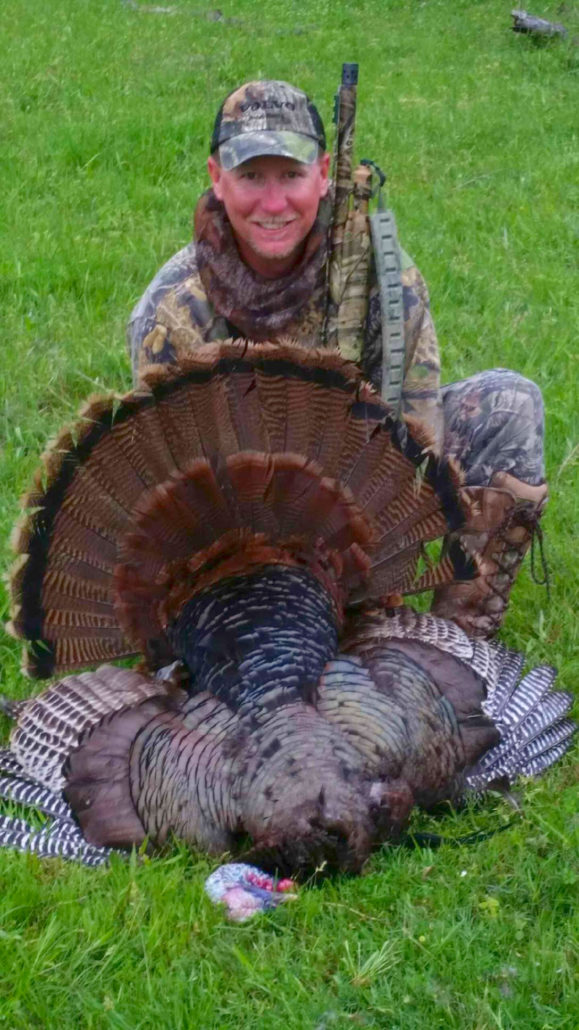 Jeff Reynolds
I love to be able to move around and interact with the animals, which makes turkey hunting one of my favorites. This is more of a physical hunt that I enjoy. There's something about getting up early in the morning and hearing the turkeys fly out of there roost that just makes my toes tingle.
Out of all the calls that I've used, I prefer to use a mouth call.  One of my reasons for using a mouth call is because its hands free and really allows you to be still and eliminate your movements when the turkeys are in range.  Once in range I rely on a 12gauge Thompson Center Pro Hunter Shotgun.  This shotgun became my go to about 5 year's ago after watching Wade pattern one on the range.  Now I can't leave camp without it.  The reason I shoot this shotgun configuration is it's lightweight so I can carry it all day and is it's designed to maximize your opportunity to harvest a bird by having a tight pattern no matter the distance.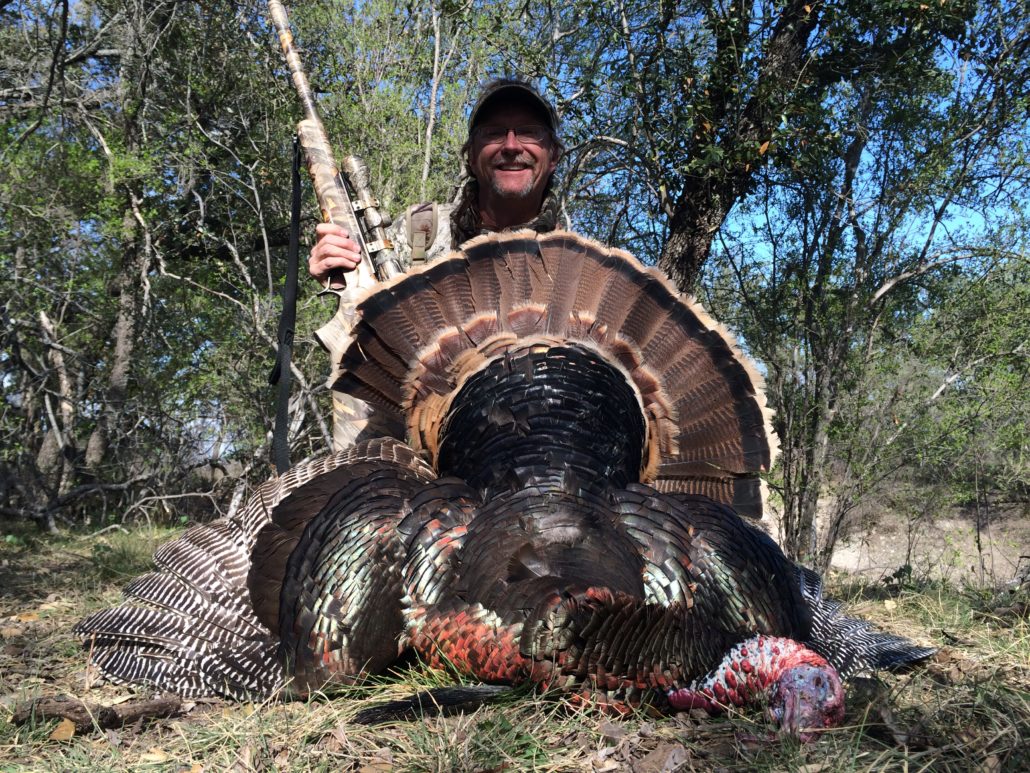 Wade Middleton
To me my favorite part about turkey season is all the gobbling and calling.  I love hearing turkeys make all sorts of sounds but the gobble really does it for me.   Hearing a lovesick tom respond to a call that I've made is a rush that can't be explained.
I enjoy acting like I'm the hen and trying to convince a tom that he needs to come over and say hi!   When I can convince one to get right up close at full strut and hear the spitting, drumming and see the bird at full strut I've done my job and it's been a great hunt!
From the moment one gobbles it's a cat and mouse game to see what you can make that bird do – will he come on a string or will he stop short.  If he stops what can you do to seal them the deal and get him closer.  Spring turkey hunting for me is such an addiction that I can hear them gobbling when I'm sleeping.   It's just a great time to be outdoors.  Then as you get them closer and it sounds and feels like the ground is shaking each time they gobble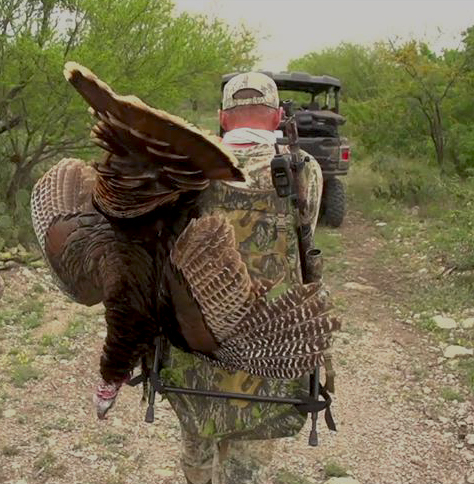 Clark Wendlandt
I have always wanted to learn how to call turkey. The problem is that I am a professional bass fisherman and seem to always be fishing this time of year. Last year was different though. I decided I was going to learn and the great thing was that I got to do it a lot. Turkey is probably the most addicting hunting I have ever done. The adrenaline flows and you just never know how it is going to go down.
The thing I like the best is trying to bring a bird to you. There are so many ways to bring them in. You can imitate a hen, a jake, or a mature gobbler. You can call a little or a lot. You as a hunter just have to figure out what is best in that situation. That is the coolest part of it. They also have great eyesight so it is very challenging. I just can't get enough of it!
Check out all the gear you'll need at the Turkey Roost at Cabela's!
https://americanaoutdoors.com/wp-content/uploads/2017/01/Americana-Outdoors-Garmin-Hunting-Fishing_Featured.jpg
333
400
Shelley Giesecke
https://americanaoutdoors.com/wp-content/uploads/2023/06/cropped-AO-Logo_512x512.png
Shelley Giesecke
2016-03-17 16:58:13
2017-02-09 17:13:39
Outsmarting the Bird: Turkey Hunting with Americana Outdoors Staff