Bass Fishing in the Fall – Presented by Garmin
Tips from the Pros: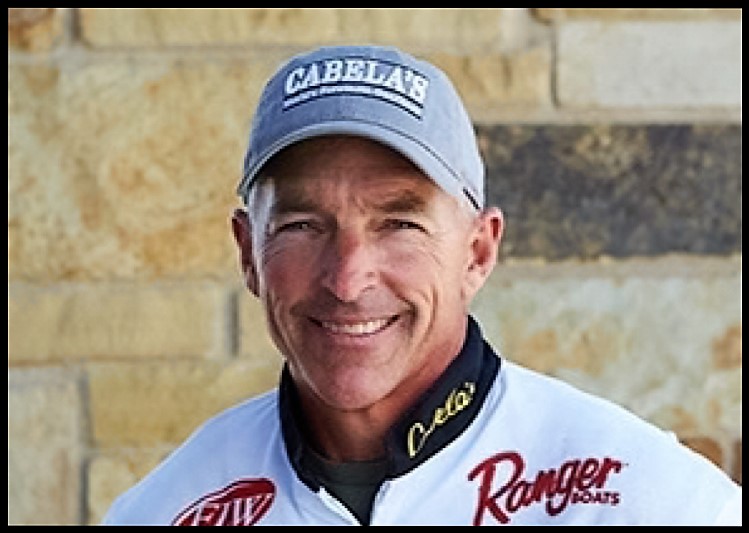 Garmin Pro-Angler, Clark Wendlandt
Clark Wendlandt
, three time FLW Angler of the Year, is one of the most successful and widely recognized bass anglers in the history of the sport. Collecting over $2.5 million in tournament earnings, Wendlandt has successfully competed in both the FLW and Bassmaster national tournament circuits. In addition to fishing the FLW tour annually, Clark hosts nationally syndicated television shows 
Fishing and Hunting Texas
and
Americana Outdoors presented by Garmin.
"When fishing in the Fall, I like to use Garmin's Depth Range Shading to help me locate creek channels and ditches that bass use to move to the backs of the creeks.  In the Fall, shad typically migrate toward the backs of the creeks and will hover around the channels and flats near the channels.  The Garmin Depth Range Shading helps me quickly find these channels.  With Depth Range Shading, you can actually set up different depths with different colors and easily find the ranges you are looking for.  Another thing I like to do in the fall, especially on my Garmin 7612 with a 12" screen, is divide the screen into four different windows.  I like to have one on mapping with Depth Range Shading, one with traditional sonar, one with Side View and one with Down View.  You can learn critical information with all of these screens as you idle and fish.  One more tip on fishing backs of creeks in the fall is to watch for shad flicking and schooling action.  These bass are heavily feeding on shad and will often give themselves away."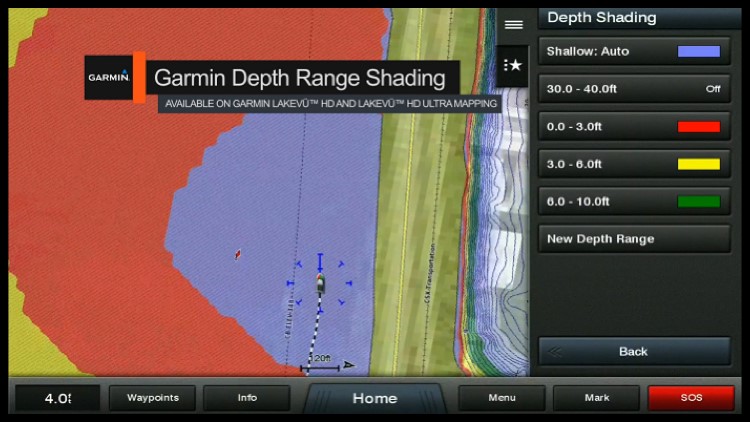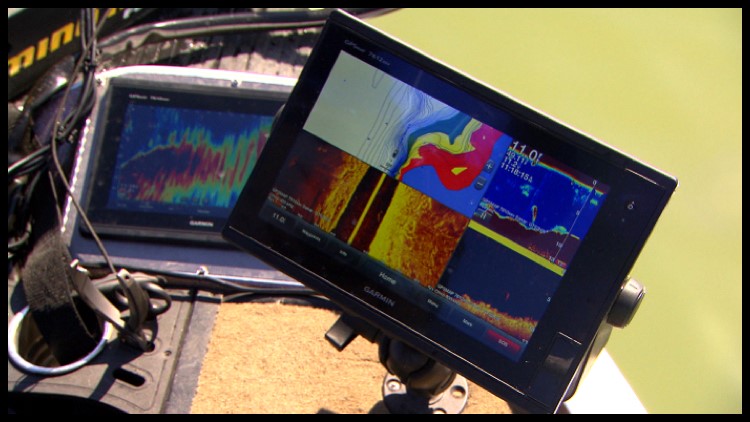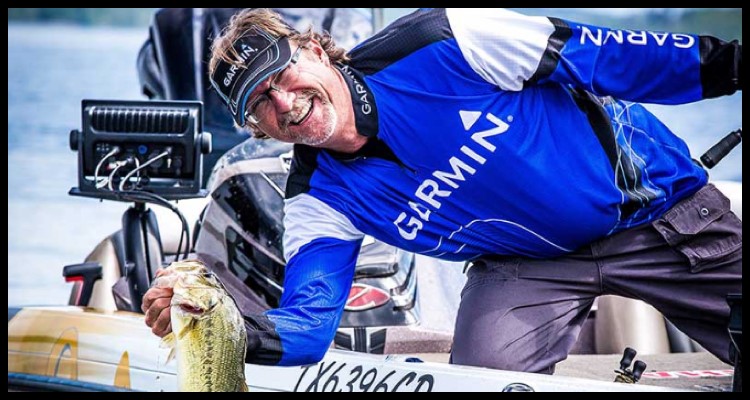 Garmin Pro-Angler, Wade Middleton
"Being able to set up depth shading is so very important any time of the year.  I like to set mine up in five foot increments most of the time  0-5 feet, 5 to 10 feet and 10 to 15 feet.   Since I rarely fish deeper than 15 feet in the fall I don't do a lot of shading deeper than that.     If I'm fishing a really shallow lake I may even set it up in three foot increments. 
Regardless of how I set it up I always use red for my shallowest setting, yellow for my second set of shading and green for my third so I know, at a glance, what I'm looking at. " 
"Since I tend to fish shallow in the Fall I find I spend a lot of time in the red zone, so to speak, targeting cover in the backs of creeks.  When I'm running around on a new body of water I can, at a glance, see all the areas I want to go look at quickly and off I go.  I will run to those locations, setting down and then idling in, looking both at my sonar and around for bait fish activity, fish schooling as well as targets to go throw at. No doubt about it, this set up produces for me."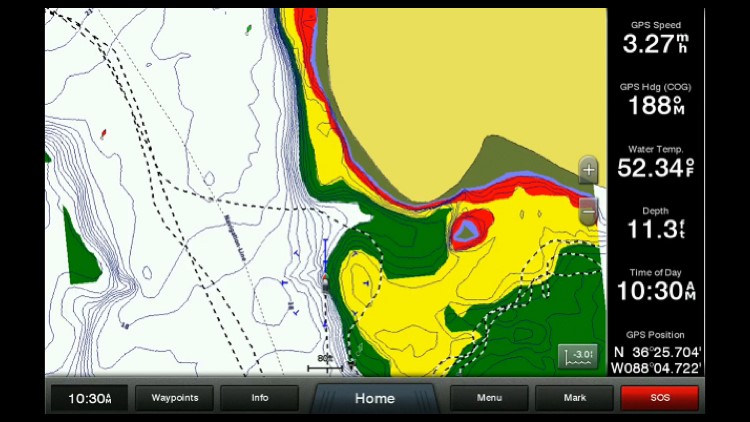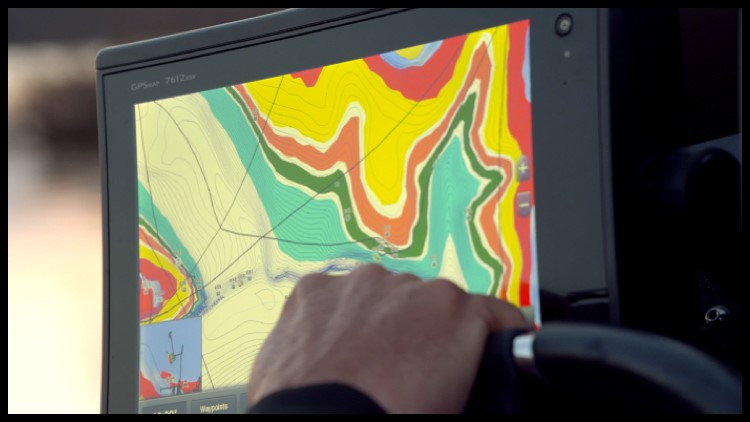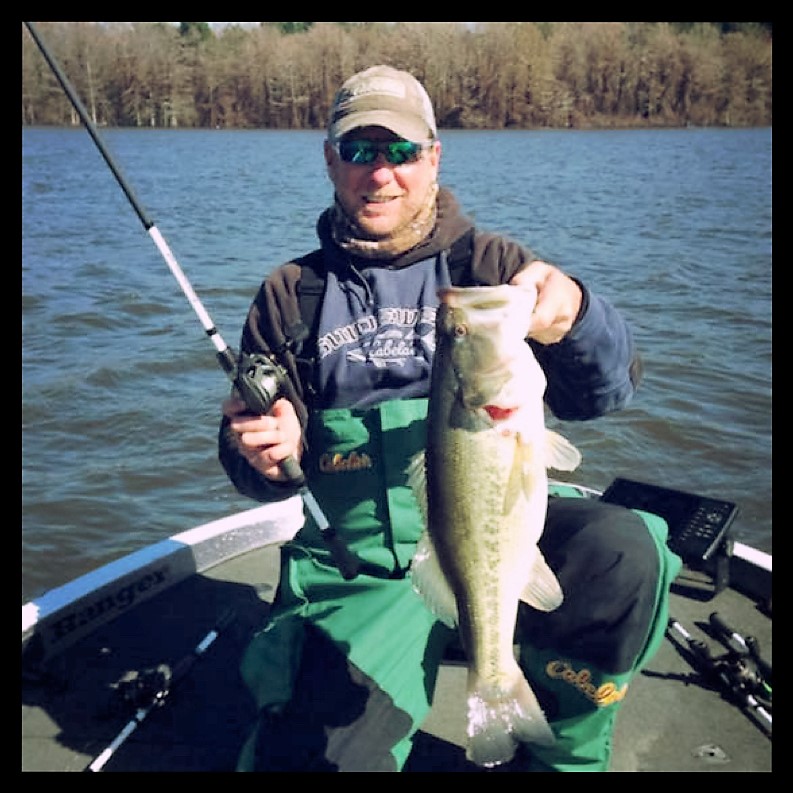 Garmin Pro-Angler, Jeff Reynolds
From 1999 to 2009,
Jeff Reynolds
was a fixture at the top level of the sport, fishing the Bassmaster Invitationals, Opens, Tour, Elite 50 and Elite Series over the decade long span. He qualified for a total of four Bassmaster Classics, including three consecutive Classic appearances in 2005, 2006, and 2007. Since then he fishes, mainly, regional tournaments but his main passion is working for
CarecoTV
. He produces and runs camera for the hunting and fishing television programs.
"One of the biggest keys in fishing is being efficient, staying in productive water. Now that Fall is here we know the shad will be moving to the backs of creeks and on large flats and where the shad go the bass go.  The biggest thing to help me be more efficient this time of year is using Garmin Depth Shading.  I set one color at 0′ to 3′ and another color at 4′ to 6′.  This allows me to quickly determine which area of the lake I need to concerate on.  
With my 0-3 ft. shading I can find the bigger flats I am looking for quicker, and my 4-6 ft. shading will show me the small ditches near these flats where I can idle through using my side view to locate stumps or brush the bass will be setting in when not on the flats feeding, which is normally where the bigger fish will be. 
If your tired of taking the time to read depth numbers on contour lines give the Garmin Depth Shading a try, it will help you be more efficient on the water which means more fish catching and less searching."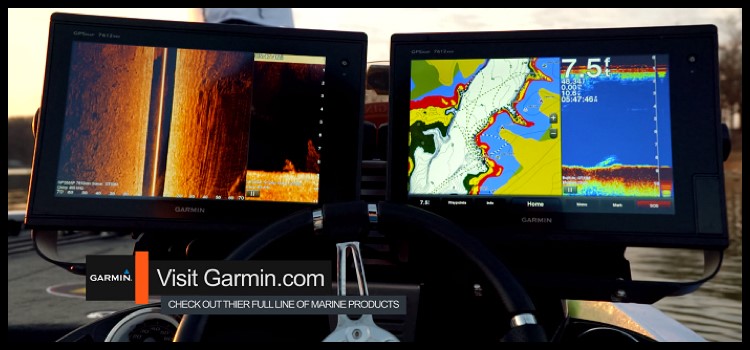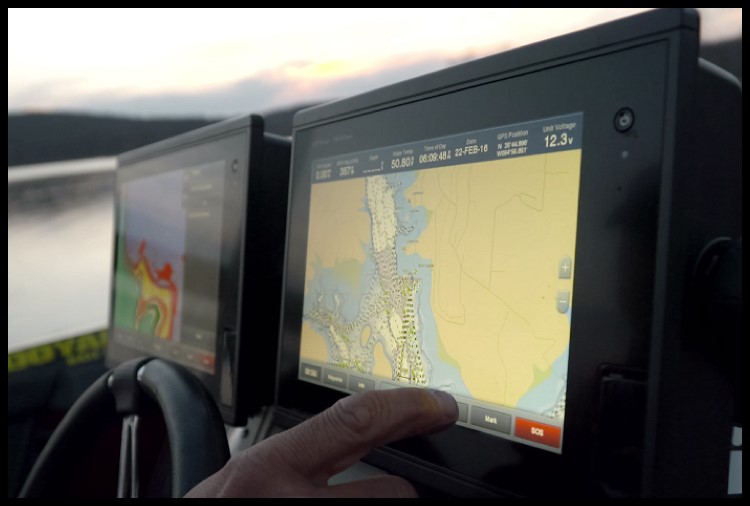 For More Information Go To:
https://americanaoutdoors.com/wp-content/uploads/2017/01/IMG_5002.jpg
500
750
Shelley Giesecke
https://americanaoutdoors.com/wp-content/uploads/2023/06/cropped-AO-Logo_512x512.png
Shelley Giesecke
2016-09-20 16:41:06
2017-02-24 14:54:08
Bass Fishing in the Fall – Presented by Garmin