college bass fishing – the founder & the future q&a
We sat down with Wade Middleton, the Founder of the Collegiate Bass Fishing Championship and Ryan Park, an up-and-coming angler competing in the series representing Murray State University.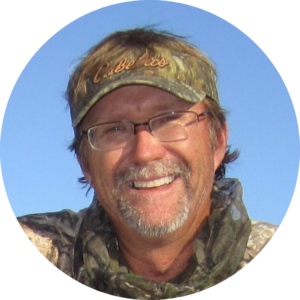 WADE MIDDLETON – FOUNDER
What inspired you to develop the Collegiate Bass Fishing Series?
I've been asked this before and to be honest it was a more of a group of us that felt that there was a hole in the fishing world or shall I say a lack of opportunities for anglers in that age class to be able to compete against others of the same age. It made sense to tie it into the collegiate landscape so that like minded types could come together and both compete and enjoy fishing. As time progressed I just sort of ran with the concept and worked to create a series that anyone who fishes it felt it was worth their time.
What's the best part of being in your shoes as tournament director?
Seeing the anglers being able to chase and fulfill dreams after they graduate. As I look back now on over 15 years of doing this it's amazing to me how many of the kids we've met through the series are either fishing at a pro level or working in the industry. I think watching them chase their dreams and feeling like we had a small part in opening doors for them to be able to meet others and chase those dreams has been the most fulfilling part of all the things we've done in college fishing.
Most unique use of BUFF® Multifunctional Headwear you've used one for?
The higher end quality of the product. By that I mean the fabric and how well it stands up over time. So many of the cheaper models/brands out there are thin, stretch out and basically fall apart. I've still got several of the Original models that BUFF® created for college anglers and they are just as functional now as the day I got them.

Morning or evening bite? Morning
Large mouth or Smallmouth? Large mouth
Favorite or unique on-the-water snack? Cold Smoked Venison Sausage
Longest run just to catch a fish during a tournament? 2 plus hours
It's 2040, will your bass boat have an electric motor? Probably so or I'll be sitting on a dock retired drowning a minnow
RYAN PARK – THE FUTURE
What does the collegiate bass fishing series offer that personal fishing doesn't?
I consider personal fishing more for relaxation and learning, but I have always needed the thrill of competition. To me, that is the biggest thing that collegiate bass offers. College fisherman travel from all over the country to compete in the Collegiate Bass series. That creates a high level of competition unlike other series. Collegiate bass offers the building blocks to start a career in the fishing industry. The series is exceptionally good at getting you exposure to different companies and sponsors. It was through Collegiate Bass that I was put in contact with Tacticam Fish-I, a company I am partnering up with for this upcoming season!
Other than becoming a better angler, what else have you learned through competing in this series?
Spending time traveling around fishing on the Collegiate Bass series has taught me many things. Some of the most important things I have learned would be how to network with people at tournaments, whether that be fellow anglers or representatives of the companies that sponsor the series. I have learned other things as well, such as what kind of stuff you need to pack for a weeklong fishing trip, how to conserve money while you are on the road, and how to find the best Air BnBs in the area! Traveling for the series has been quite the learning experience for me. I don't believe I will ever master it, but I sure will try!

Do you plan to make a career in fishing in some way, or will it remain just a favorite hobby?
The plan is, always has been and always will be to make fishing a career. This all started when I was a little kid. I went over to the local neighborhood retention pond with a friend of mine, and he let me use his fishin rod for one cast. I caught a three pounder on my first cast ever which started a never-ending obsession with bass fishing. I am lucky enough to know what I wanted to do with my life from such a young age. I hope that one day Collegiate Bass can use me an example of "he fished our series and look where he is at now!"
Most unique use of buff® multifunctional headwear you've used one for?
During the first day of the Collegiate Bass National Championship on Pickwick lake this past summer there was a line of super heavy rain showers about the mid lake area. We had found a very good spot in practice, so my partner had the hammer down on his Phoenix, racing other teams to the spot. That did not stop when we hit the line of rain. I was getting pelted with rain in the face at 75 mph, which does not feel great. While we were running, I took the BUFF® Original I was wearing on my neck and cut two eye holes for my sunglasses and put it over my whole face so I could see what was going on around me while keeping my face protected. I'm sure other college teams we passed were confused about my choice of headwear!
largemouth or smallmouth? smallmouth
favorite or unique on-the-water snack? pistachios
longest run just to catch a fish during a tournament? 50 miles
it's 2040, will your bass boat have an electric motor? yes
morning or evening bite? morning
Ryan Park with a tournament bass wearing his leading School of the Year BUFF® Original Multifunctional Headwear. Given out to only the leading teams before each tournament.
Learn more about Collegiate Bass Fishing and get on the water!
https://americanaoutdoors.com/wp-content/uploads/2021/05/100658666_2858540694199853_7252405063614726144_n.jpg
1440
1440
Angel Middleton
https://americanaoutdoors.com/wp-content/uploads/2023/06/cropped-AO-Logo_512x512.png
Angel Middleton
2021-05-03 13:58:03
2021-05-03 13:58:09
college bass fishing – the founder & the future q&a