Lago Vista Lodge: Mexico's Trophy Black Bass Fishing Lodge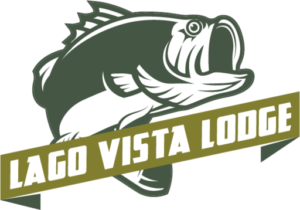 Lago Vista Lodge is a Mexico Black Bass Fishing and Hunting Lodge that offers trophy black bass fishing on Lake Guerrero, Mexico. Lago Vista Lodge is a full-service bass fishing lodge that offers anglers a unique opportunity to land Trophy Bass. You're welcome to try one of the many islands or miles of rocky shorelines, where the big bass hang out. After a morning of bass fishing, you'll arrive back at Lago Vista Lodge for lunch, followed by a little siesta time before the afternoon activities. Their bass fishing guides will escort you back onto Lake Guerrero for an afternoon of trophy bass fishing. As the day drifts toward sunset, it's back to the fishing lodge where you can relax on the patio or at the bar sipping an ice-cold margarita or cerveza. Perfect for bass anglers who want to experience exciting Mexico bass fishing without spending a fortune doing it.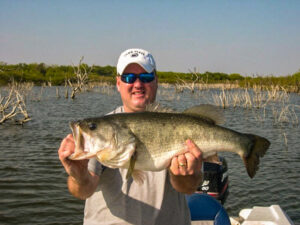 All of their bass fishing trips come with comfortable accommodations, guides, boats for fishing, and transportation to and from the lodge!
Americana Outdoors sat down with the owner of Lago Vista Lodge Dicky Norris and asked him some of the most frequently asked questions about how one goes about taking a trip down to Mexico for Trophy Bass on the famed Lake Guerrero!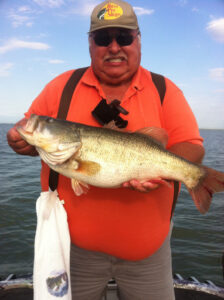 When is THE best time to visit Lake Guerrero?
DN: For bass fishing, well, fish have to eat year-round so keep that in mind when planning a trip, but I'd say October through April are the best months at a chance to catch a giant bass however on any cast at any time of the year you might land the catch of your life.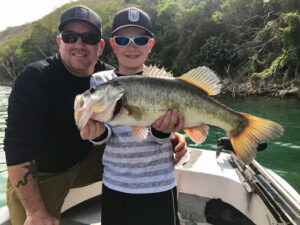 What can I expect when I'm on the water during the day?
DN: Our guides work with our clients to find what fits their skill sets and matches the time on the water to that. Whether we're fishing top waters in the morning or dragging worms mid-day we want to ensure it's what fits for that person.
We will leave the camp when you're ready and return when you're ready. We will navigate the lake to find fish based on seasonal conditions and our guides will do their best to keep you always around the fish regardless of if you want to fish for 8 hours or 2 hours during that day.

What's a typical day, schedule wise at Lago Vista Lodge?
DN: Something our clients really love when they visit, is there isn't a set schedule. Our customers make their own schedule as we've found not everyone has the same goals on their trips and we want the trip to Lago Vista Lodge to be about what they want.
Get up when you want, fish when you want, and eat when you want so the bottom line is we're here to cater to you're needs and timelines.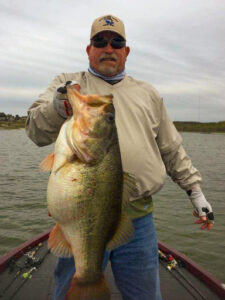 What do I need to bring to Lake Guerrero?
DN: Of course the appropriate clothing, shades, sunscreen, and other personal items relevant to the season and forecasted weather. Clients also need to bring their own fishing gear and tackle. We're happy to provide insight on packing and gear prior to your visit, and we also have a tackle shop with lots of baits and other items available for purchase once you arrive or anytime during your stay.
How many folks can come in a group?
DN: Depending on the availability of your desired time, you can reserve the entire lodge for groups up to 16 and have the whole facility to yourself.
How safe is it to travel to and from the lake now?
DN: It's really a misconception that it's not safe to travel here. We've been hosting and guiding fishing and hunting trips for decades…you won't have any problems with your visit. To keep things simple what we do is have our clients fly into or drive to McAllen or Harlingen Texas. Once there we pick 'em up there and drive them to the lodge. It's easy and safe in our 15 passenger vehicle.
FINALLY, What type of amenities does Lago Vista Lodge Have?
DN: We have everything you could want to enjoy your stay with us. Friendly and helpful staff, clean facilities, swimming pool, jacuzzi, game room with pool table, foosball, ping pong, and a big screen TV.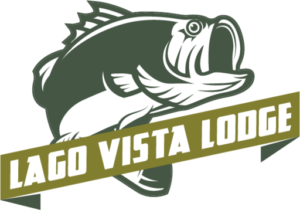 https://americanaoutdoors.com/wp-content/uploads/2022/01/hl-2711925779.jpg
512
384
Angel Middleton
https://americanaoutdoors.com/wp-content/uploads/2023/06/cropped-AO-Logo_512x512.png
Angel Middleton
2022-01-16 19:14:34
2022-01-16 19:14:34
Lago Vista Lodge: Mexico's Trophy Black Bass Fishing Lodge