The Worlds Most Powerful Production Handgun -Smith&Wesson 500 Magnum
The Worlds Most Powerful Production Handgun
The Smith & Wesson 500 Magnum – Take It Hunting This Season.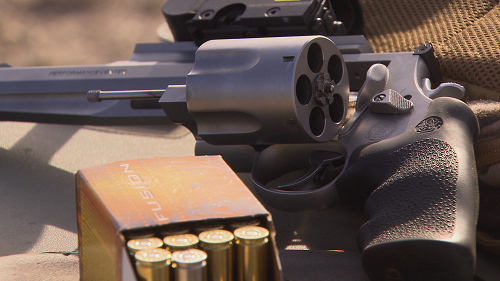 The Smith & Wesson 500 Magnum is a five-shot, single-double action large-caliber revolver built on Smith and Wessons largest frame the X-Frame.   This frame is designed to handle the muzzle energy and pressure generated by the .500 S&W cartridge.   Regarded as the most powerful production handgun in the world it's designed to cover a wide range of hunting situations.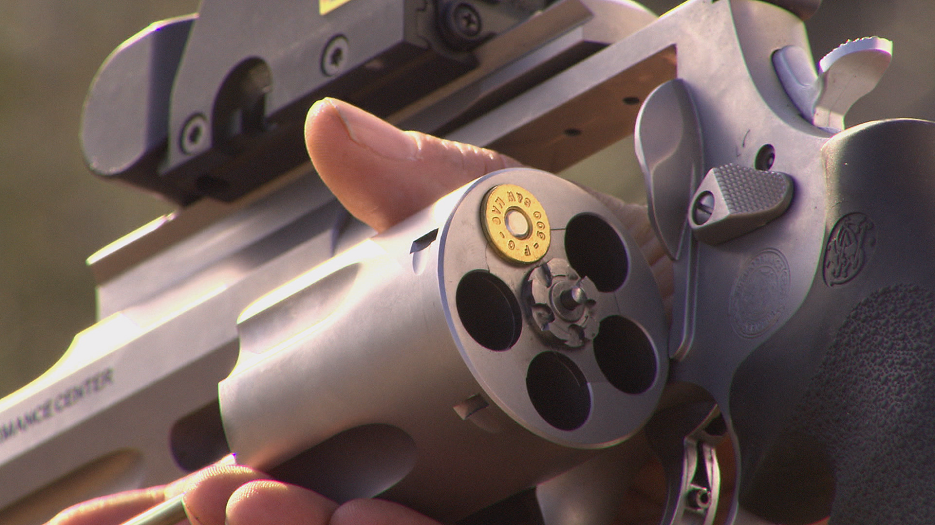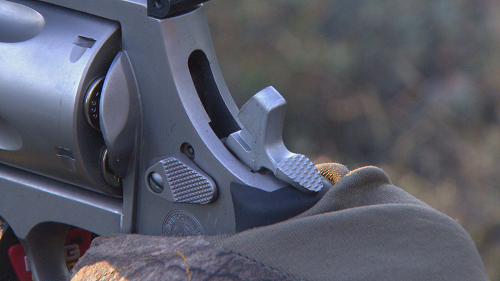 The Model 500 can fire a bullet weighing 350 gr (22.7 g; 0.8 oz) at 1975 feet per second (602 m/s) generating a muzzle energy of over 3,030 foot-pounds force (4.1 kJ).
Performance Center guns originate from standard designs or are created from the ground up. From hand-cutting and fitting to fine tuning for precision, these firearms are top performers. Products from the Performance Center are the ultimate expression of old-world craftsmanship blended with modern technology.  
Features of S&W 500 From The Performance Center :
• Chrome Hammer
• Chrome Trigger with Trigger Stop
• Muzzle Brake
• PC Tuned Action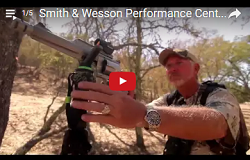 For more information on the .500 Magnum and all the great products from Smith & Wesson go to: Smith-Wesson.com
https://americanaoutdoors.com/wp-content/uploads/2017/02/SW_HANDGUN8.png
525
935
Shelley Giesecke
https://americanaoutdoors.com/wp-content/uploads/2023/06/cropped-AO-Logo_512x512.png
Shelley Giesecke
2016-07-01 18:27:49
2017-02-24 17:36:00
The Worlds Most Powerful Production Handgun -Smith&Wesson 500 Magnum