Smith & Wesson Sponsors 'A Girl and A Gun' National Training Conference
SPRINGFIELD, Mass. — Smith & Wesson today announced that it returned as Presenting Sponsor for the Women's Shooting League's Fourth Annual A Girl and A Gun National Training Conference. This year's event was held at the Copperhead Creek Shooting Club in Marble Falls, TX.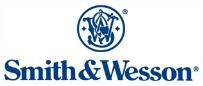 Members from around the country gathered to attend training sessions with top instructors, hear from motivational speakers, and meet innovative vendors and sponsors. The conference is designed to provide attendees with tools to help educate and encourage other women about firearm usage and safety, and to promote interest and participation by women in the competitive shooting sports. Covered topics included:
Competitive Shooting Sports
Concealed Carry & Personal Defense
Personal Safety Strategies
Beginner to Advanced Courses
Second Amendment Rights
Live Fire Instruction
Indoor Simulated Training
Hands-On "How To" Clinics
Product Demonstrations
Vendor Trade Show
Smith & Wesson Director of Sales & Marketing Services, Shaun Phelan, said, "We have long focused on supporting women's involvement in the shooting sports, and partnering with A Girl and A Gun is an important part of those efforts. Attendees at this year's conference learned from some of the best speakers and instructors in our industry, including Randi Rogers, our own Team Smith & Wesson member and winner of 40 world and national titles across seven shooting disciplines."
"Smith & Wesson was our first major sponsor which put us on the map in a big way. Said Julianna Crowder, founder of A Girl and A Gun, "We were able to create an event for women that is like no other that reaches an entire new demographic of women shooters. The continued support has been instrumental in our growth as an organization and the success of our National Conference. At this year's conference we hosted 250 women from all corners of the country to train for 3 days and we were extremely proud to have our Smith & Wesson family with us."
About A Girl and A Gun
A Girl and A Gun Women's Shooting League is a ladies-only organization established by women shooters for women shooters for pistol, rifle, and shotgun sports! The league is designed to take beginners to whatever skill level they wish to achieve and provide experienced shooters with more opportunities. The objective of some is to improve their skill levels for target and/or competitive shooting. Others, while wanting to improve their skills, also are interested in the aspects of self-defense. www.agirlandagun.org
About Smith & Wesson
Smith & Wesson Holding Corporation (NASDAQ Global Select: SWHC) is a leading provider of quality products for the shooting and outdoor enthusiast, delivering a broad portfolio of quality firearms and hunting and shooting accessories, to the global consumer and professional markets. The company's firearms division brands include Smith & Wesson®, M&P®, and Thompson/Center Arms™. As a leading provider of shooting, reloading, gunsmithing, and gun cleaning supplies, the company's accessories division produces innovative, high-quality products under several brands, including Caldwell® Shooting Supplies, Wheeler® Engineering, Tipton® Gun Cleaning Supplies, Frankford Arsenal® Reloading Tools, Lockdown® Vault Accessories, and Hooyman® Premium Tree Saws. The company's manufacturing services division provides forging, machining, and precision plastic service for outside businesses. Smith & Wesson facilities are located in Massachusetts, Maine, Connecticut, and Missouri. For more information on Smith & Wesson, call (800) 331-0852 or log on to www.smith-wesson.com.
https://americanaoutdoors.com/wp-content/uploads/2017/02/unnamed.jpg
333
400
Shelley Giesecke
https://americanaoutdoors.com/wp-content/uploads/2023/06/cropped-AO-Logo_512x512.png
Shelley Giesecke
2016-05-06 18:56:30
2017-02-06 19:05:54
Smith & Wesson Sponsors 'A Girl and A Gun' National Training Conference