Quick and Quality: Create Your Own Lake Maps With Quickdraw Contours
If you haven't jumped on the Garmin bandwagon yet, the time is now. Garmin is changing the game once again with yet another invaluable tool to help you spend less time searching and more time catching – Quickdraw Contours.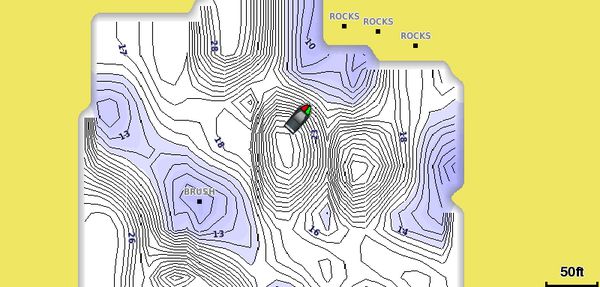 In early 2016, those of you who already own compatible Garmin units (existing echoMAP series and GPSMAP 5×7/7×1/8×0/10×0/7400/7600/8000) will be able to download a free software update that includes Quickdraw Contours, which lets you quickly create maps of your own lake and even enhance existing maps. For those of you purchasing new echoMAP CHIRP units, the software will already be built-in.
Here are three of the many reasons why you need to forget about your grandpa's way of doing things and start using Garmin Quickdraw Contours:
Free software that provides instant results which appear on your chartplotter screen as you pilot your boat with Quickdraw Contours turned on. See where you've been, see where you've missed – you can visually see all of it immediately on screen.

Instantly create a map you own. This is not an antiquated process, like sending your film in to be developed. This is like a digital camera – you get the best picture right on screen. You own the Quickdraw map you make. You can share it with your buddy, or keep that fishin' hole to yourself!

Largest number of compatible chartplotter devices, and largest number of capable transducers to create Quickdraw maps with. Use any SD card – you don't have to buy anything special for this feature to work.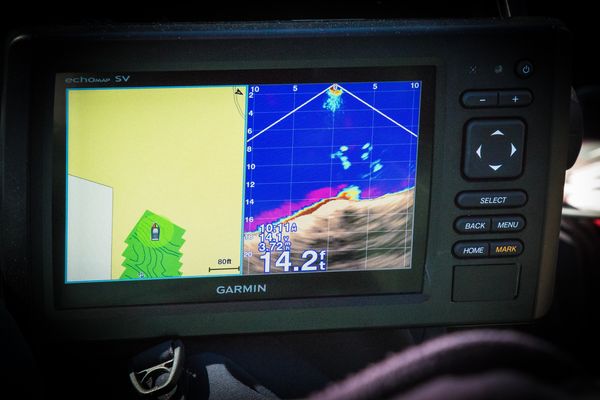 With Quickdraw Contours, you don't need to have any surveying experience whatsoever. You can just turn the Quickdraw Contours setting on and pilot your boat around the lake (we recommend speeds below 10 MPH), or just go fishing while Quickdraw creates a detailed HD map with one-foot contours for you.
Quickdraw Contours offers multiple transducer support (HD-ID, CHIRP-enabled, Panoptix, DownVü or NMEA 2000). For the best, fastest and most detailed Quickdraw experience, pair your chartplotter with Panoptix PS30 Down.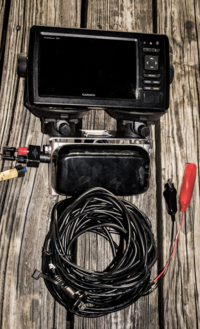 We mapped a 200-acre lake in less than 4 hours using the above setup that included echoMAP CHIRP and Panoptix PS30 Down. The wide-angle multi-beam sonar that Panoptix PS30 has will give you the most detailed data possible, while covering the most water.
Another great thing about Quickdraw Contours is that the maps you create are 100% yours to keep. Our marine cartography teams are on the water 365 days/year to create for you the best maps money can buy. We do not believe that it is your job to do theirs! Quickdraw Contours is just one more added benefit for you, the angler. The best part is, you get your maps instantly without sacrificing quality.
Garmin cartography has long been known for creating the highest quality maps available. Our marine cartography team is the best in the business, creating for you the absolute best mapping available with Garmin LakeVü HD Ultra with MaxDef Lakes. See how the benefit of having MaxDef Lakes helped Byron Velvick at Lake Guntersville earlier this year.
In addition to giving you the ability to create a new lake map on a body of water that has never been mapped, Quickdraw Contours also lets you improve upon your existing maps for an even better experience on the water. All you need is a compatible Garmin chartplotter and an SD card. You can even record data onto your existing Garmin LakeVü HD or Garmin LakeVü HD Ultra cards.
It's your time. It's your map.
Follow Garmin Fish & Hunt on social media and share your fishing and hunting photos with us using #FishGarmin and #HuntGarmin.
https://americanaoutdoors.com/wp-content/uploads/2017/02/unnamed.jpg
333
400
Shelley Giesecke
https://americanaoutdoors.com/wp-content/uploads/2023/06/cropped-AO-Logo_512x512.png
Shelley Giesecke
2016-02-22 16:43:09
2017-02-13 16:48:22
Quick and Quality: Create Your Own Lake Maps With Quickdraw Contours