Garmin Introduces Quickdraw Community on Garmin Connect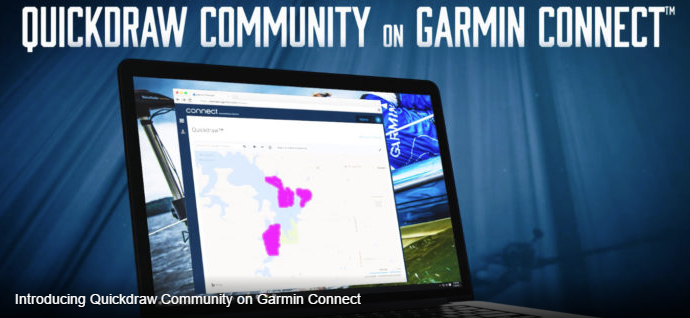 In conjunction with ICAST 2016, Garmin is pleased to announce Quickdraw Community, a free online user-generated platform where users can share and browse HD mapping content, and download the data free of charge to enhance and supplement existing Garmin mapping options. The Quickdraw Community builds on the success of the company's Quickdraw Contours software feature – a free, easy-to-use tool that lets mariners instantly create personalized HD maps with 1-foot contours on any body of water – allowing users to easily and quickly share and upload the best data available.
Garmin customers have been collecting Quickdraw Contours mapping and depth data on their devices since the free software feature became available earlier this year, and now they have a way to easily share that data with others. Not only is Quickdraw (Contours and Community) free and easy to use, but thanks to Garmin Panoptix™ all-seeing sonar technology, it's the only map sharing platform to use multi-beam sonar recordings for high quality, accurate and complete HD contours.
Creating Quickdraw Contours data is powerfully simple. Once it's turned on, users will instantly see contours with labels generated right on the screen as the boat moves – unlike competitor products, there's no waiting around or sending the files in for remote processing, nor is there a fee to keep the data private or to share it with others. The results are instant and accurate, and can be viewed in real-time, or created in the background for use at a later time. For the most comprehensive coverage, Quickdraw Contours clearly shows where usable depth information has been collected and where gaps exist, so users can easily see what still needs to be collected.
The collected data can be stored on any off-the-shelf SD or microSD card, as well as existing Garmin BlueChart g2, BlueChart g2 Vision and LakeVü HD Ultra cards. To upload, download or browse collected Quickdraw Contours data, users will need to create an account through Garmin Connect, a free online community already utilized by millions of Garmin customers who use the platform to share, track, and analyze data from other Garmin devices.
Learn how to share your Quickdraw Contours maps in Quickdraw Community on Garmin Connect: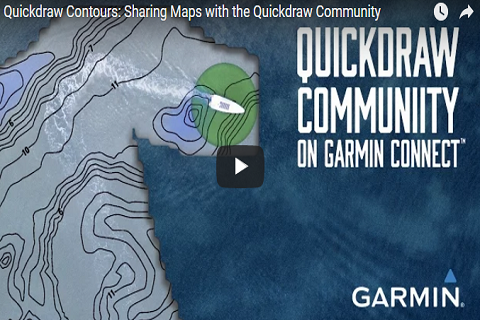 Data can be uploaded through a "Marine Profile" in Garmin Connect, and once uploaded, will typically be available on the web for download within 24 hours. With the intuitive map interface, users can easily locate and see the data shared by other users within the community overlaid on the applicable body of water. Available user-generated data can be easily downloaded from Garmin Connect to a microSD/SD card for use with a compatible Garmin chartplotter, and can be viewed simultaneously with a user's personal Quickdraw Contours data on a chartplotter.
Bassmaster Elite Series pro Jason Christie talks about Quickdraw Contours: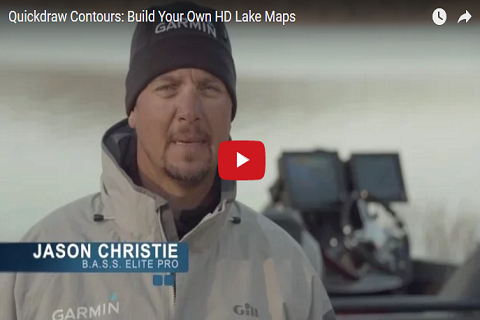 The Garmin Quickdraw Community on Garmin Connect is available now at garminconnect.com/quickdraw.Quickdraw Contours comes standard on all echoMAP® CHIRP products, and is available as a free software update for all other echoMAP and many GPSMAP® series products. It can be used with any depth transducer, including Garmin Panoptix, HD-IDTM, DownVü, and NMEA 2000 transducers. To learn more, visit garmin.com/marine2016.
Follow Garmin Fish & Hunt on social media for videos, tips from pros and articles to help you become a better angler.
https://americanaoutdoors.com/wp-content/uploads/2017/02/unnamed.jpg
333
400
Shelley Giesecke
https://americanaoutdoors.com/wp-content/uploads/2023/06/cropped-AO-Logo_512x512.png
Shelley Giesecke
2016-07-12 16:52:45
2017-02-24 17:25:16
Garmin Introduces Quickdraw Community on Garmin Connect