Pursuit Adds More Distribution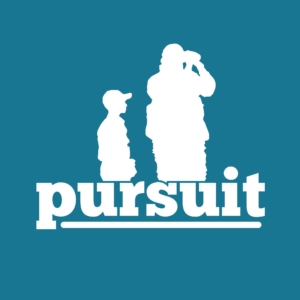 Glenwood, AL – Pursuit Media, LLC, announces a new partnership with free global streaming media platform, Plex, that makes Pursuit UP content available to millions of new streaming viewers through a new FAST channel line-up.
Pursuit Media, LLC and Plex have reached an agreement that will bring Pursuit's streaming channel, Pursuit UP, to Plex TV's lineup of channels. Plex has an impressive monthly active user base (MAU) of 16 million. Available on almost any device including Apple, Android, Smart TVs, smartphones, gaming consoles, and more, Plex is the first and only streaming platform to offer free ad-supported movies, shows, and live TV together with the ability to easily search—and save—any title ever made, no matter where it lives – making it a significant distribution addition for Pursuit UP.
Catering to the outdoor community and America's heartland, the Pursuit Channel delivers top quality programming to its viewers related to hunting, fishing, and shooting. Created in 2007, the channel is currently carried by several major cable and satellite TV providers and enjoys a strong and growing following on several streaming platforms as well.
"This is another wonderful achievement for us here at Pursuit Channel" says Rusty Faulk, Founder and CEO of Pursuit Media. "We are so proud of our network and all our programming partners that help us promote conservation and celebrate the outdoors lifestyle that we love so dearly. Having Pursuit UP added to Plex's amazing platform to reach even more people with our message is truly a blessing" he continues.
"The addition of Pursuit UP to our FAST channel line-up caters to a passionate and engaged audience that is often underserved by mainstream media, providing them with a wealth of content related to the outdoors to explore and enjoy," said Shawn Eldridge, vice president, business development and content, Plex.
Pursuit Programs Available on Plex This Quarter Include: Americana Outdoors Presented by Garmin, Sportsman's Adventures with Captain Rick Murphy, The Scott Martin Challenge, Bass Pro Shop's Fisherman's Handbook, Ted Nugent's Spirit of the Wild, Linder's Angling Edge, On the Water with Hank Parker, Red Arrow TV, The High Road with Keith Warren, Timmy Horton Outdoors, National Walleye Tour, Bassquatch Hunter TV, Let's Geaux Fishin' with Kevin Ford, Elusive Wildlife, Mark Peterson's The Journey Within, Inside the Wildside, Unleashed, Honey Hole TV, Lund The Ultimate Fishing Adventures, Fisherman's Digest, Skeeter Bass Champs, Jimmy Houston Outdoors, Trigger Time TV, McWhorter Rifles' Precision Hunting TV, Hitmen, Wiebe Trapline Adventures, Gunwerks Long Range Pursuit, Trapping Inc., Legends of the Outdoors, Hunting with HECS, On the Road, Bone Wild TV, Whitetail Militia, Unleashed, USOC Adventures, Dying Breed TV, KingKat USA, Dream Makers, Fly Rod Chronicles, Headwaters for Heroes Outdoors, Man Vs. Elk, The Real World with Blaine Anthony, Deer & Wildlife Stories, Bass Pro Shop's Collegiate Series, Texas Team Trail, and many more.
About Pursuit: Pursuit Media, LLC, the industry leader in total home and user delivery, has its linear feed Pursuit Channel, active nationally to 30+ million homes via DIRECTV, AT&T U-verse HD, DISH Network, Sling TV HD, Comcast Xfinity, Fios by Verizon HD, Centurylink Prism HD, Cox Communication HD and the National Cable Television Cooperative (NCTC). PursuitUP, is active to 100+ million users through Plex TV, Samsung's TV Plus, Sinclair's STIRR, Xumo, Glewed TV, Vidgo, Kloud TV, Select TV, and many more. Additionally, PursuitUP's VOD library is readily available online to anyone at pursuituptv.com, or by downloading the Pursuit Up app available on most devices.
About Plex: Plex is the most comprehensive entertainment platform available today. A one-stop destination to stream movies, TV shows, and music, Plex solves the streaming media struggle by making it quick and easy to find and play any movie or TV show being streamed online. Plex is the first and only streaming platform to offer free ad-supported movies, shows, and Live TV, paired with the ability to easily search for any title ever made and create a customized watchlist for all the movies and shows you're interested in watching, regardless of where they are being streamed. Plex has partnered with some of the biggest names in entertainment, including Warner Brothers Discovery, NBC Universal, Paramount, AMC, A+E, BBC, Lionsgate, Hallmark Media, E.W. Scripps, A24, Relativity, Hearst, and Crackle. Acting as one window into all streaming services and a user's personal media library, Plex serves up the most relevant content for all of its users.
The company is independently owned, backed by Intercap and Kleiner Perkins. For more, visit https://www.plex.tv, follow @plex on Twitter, or find us on Facebook, Instagram, and TikTok.
Contact:
Pursuit Media, LLC – 334.544.0701 – media@pursuitchannel.com
https://americanaoutdoors.com/wp-content/uploads/2023/01/Pursuit-Channel.jpg
2048
2048
Angel Middleton
https://americanaoutdoors.com/wp-content/uploads/2023/06/cropped-AO-Logo_512x512.png
Angel Middleton
2023-01-25 15:50:05
2023-01-25 15:50:05
Pursuit Adds More Distribution