Pursuit Channel presents Sunday Sunrise Block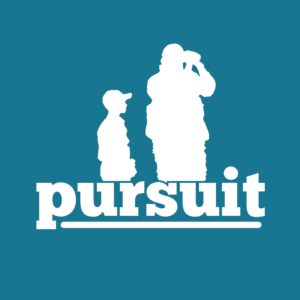 Glenwood, AL – Pursuit Channel invites viewers to tune-in every Sunday morning for Sunday Sunrise lineup.
Four the last four years, first and second quarters on Sunday mornings has provided an opportunity for Pursuit viewers to watch a great mix of outdoor programming content from some of the industry's best outdoors shows with the Sunday Sunrise three-hour block.
"The strong ratings of Pursuit Channel's Sunday morning programming make it the ideal place to showcase a group of shows that we work with from a production standpoint," said Blaine Anthony of Nature Productions.  "As a longtime partner of the network for my show, The Bear Whisperer, I'm so pleased to have had this opportunity to help organize a lineup of other shows that I work with for a weekend block on Pursuit.  It's been great for everyone involved" he continues.
"We've said for years now that weekend mornings on Pursuit have always performed well from a viewership standpoint.  It's no surprise as we've been so fortunate to bring our viewers a great lineup of quality and diverse programming on a year-round basis, and this lineup airing in 2nd quarter is no exception.  We're extremely proud to have these programs and the great people associated with them for our Sunday morning viewers to enjoy" says Rusty Faulk, CEO and Founder of Pursuit Media.
Tune in Sunday mornings for Sunrise Sundays starting at 7am ET. #wearepursuit
Trapping Across America (Sundays 7am ET) – Trapping Across America will showcase trappers across America as we follow along and catch all their adventurers on film.
Bone Shack Outdoors (Sundays 7:30am ET) – God, family, hunting, and friends is what we are about. We are parents, businessmen, coaches, and volunteers that have our priorities in line. We love the outdoors, and our mission is to show everyone that you can work full time, be a true family man, volunteer in our communities and still have time to be a successful hunter. We are excited to share our experiences in the field with you and we appreciate your support of our show. God truly has blessed us, and we are forever grateful!
Whitetail Militia (Sundays 8:00am ET) – No description online!
Bring the Heat (Sundays 8:30am ET) – This series follows some of the best outdoor televisions personalities on earth. Heater Body Suit's Tom Schaal, wanted to offer the viewer something a little different in an outdoor show, so he created a show that was commercial free and action packed from beginning to end.
Hitmen (Sundays 9:00am ET) – The national TV show "The Hitmen" is a very easy concept. TV personalities from around the United States have joined forces in creating one of the widest spectrum outdoor shows on TV today. From one end of the country to the other, the different teams within the hitmen show will keep your interest by showing you multiple hunts, by multiple people, in multiple parts of the country.A season is only so many days long, the Hitmen take full advantage of it from day 1. You might start out Day 1 watching a cast member pursuing whitetail in New Hampshire meanwhile another cast member 500 miles away is embarking the same journey. Witness 2 or 3 adventures unfold a week – Same day, different challenges.The Hitmen has no pro-staff, though the show is produced by the multi-award winning production company Nature Productions, all of the outdoorsmen in the series are executive producers and partners within the show bringing a unique feel to the viewer..
Mountain Lodge Outdoors – (Sundays 9:30am ET) – We are committed to hunting and fishing and all things outdoor. That is what keeps us as a family strong true and faithful. This is the place where your journey begins. We hope you follow us on the adventure of a lifetime. Join us at Mountain Lodge….where the journey begins.
About Pursuit: Pursuit Media, LLC, the industry leader in total home and user delivery, has its linear feed Pursuit Channel, active nationally to 30+ million homes via DIRECTV, AT&T U-verse HD, DISH Network, Sling TV HD, Comcast Xfinity, Fios by Verizon HD, Centurylink Prism HD, Cox Communication HD and the National Cable Television Cooperative (NCTC).  PursuitUP, is active to 100+ million users through Viacom's PlutoTV, Samsung's TV Plus, Sinclair's STIRR, Xumo, Glewed TV, Vidgo, Kloud TV, Select TV, Vizio Smart TVs, and many more. Additionally, PursuitUP's VOD library is readily available online to anyone at pursuituptv.com, or by downloading the PursuitUP app available on most devices.
Media Contact:
Pursuit Media, LLC – 334.544.0701 – media@pursuitchannel.com
https://americanaoutdoors.com/wp-content/uploads/2022/03/273005724_5214032768608019_3329109869288205764_n.jpg
2048
2048
Angel Middleton
https://americanaoutdoors.com/wp-content/uploads/2023/06/cropped-AO-Logo_512x512.png
Angel Middleton
2022-04-14 13:35:06
2022-04-14 13:35:06
Pursuit Channel presents Sunday Sunrise Block