Pursuit Channel Highlights Weekend Mornings Content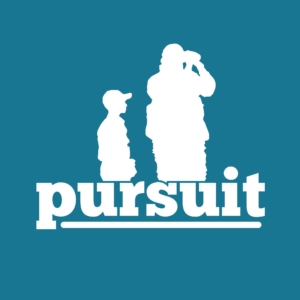 Glenwood, AL – Pursuit Channel invites viewers to tune-in every Saturday and Sunday morning for Reel Life Saturdays and Sunday Sunrise lineups.
Pursuit's weekend morning slots have performed well for many years now with viewers tuning in to catch great fishing and hunting content by some of the best producers in the space. A great mix of hunting, fishing, and tour coverage is available to Pursuit viewers, including some of the longest running and most popular figures in television. There's something for everybody here with educational and entertaining content for hours on end.
"Weekend mornings on Pursuit have always performed well from a viewership standpoint. It's no surprise as we've been so fortunate to bring our viewers a great lineup of quality and diverse programming every weekend throughout the year, and these lineups airing in 2nd quarter are no exception. We're extremely proud to have these programs and the great people associated with them for our Saturday and Sunday morning viewers to enjoy" says Rusty Faulk, CEO and Founder of Pursuit Media.
Tune in Saturday mornings for Reel Life Saturdays starting at 9am ET.
Texas Team Trail – 9:00am
On the Water with Hank Parker – 9:30am
Bass Pro Shop's Fisherman's Handbook – 10:00am
Scott Martin Challenge – 10:30am
Lindner's Angling Edge – 11:00am
Timmy Horton Outdoors – 11:30am
Tune in Sunday mornings for Sunrise Sundays starting at 7am ET
Bone Wild TV – 7:00am
Mountain Lodge Outdoors – 7:30am
Whitetail Militia – 8:00am
Bone Shack Outdoors – 8:30am
Hitmen – 9:00am
Yamaha's Whitetail Diaries – 9:30am
Visit pursuitchannel.com for more information on these shows and the dozens more we have to offer!
Contact us today to learn how Pursuit can help your business! #wearepursuit
Pursuit Programs Available This Quarter Include: The High Road with Keith Warren, Deer & Wildlife Stories, Mark Peterson: The Journey Within, On The Road TV, Red Arrow, Timmy Horton Outdoors, Sportsman's Adventures with Captain Rick Murphy, The Scott Martin Challenge, Bass Pro Shop's Fisherman's Handbook, Ted Nugent's Spirit of the Wild, Linder's Angling Edge, On the Water with Hank Parker, Americana Outdoors, National Walleye Tour, Bassquatch Hunter TV, Let's Geaux Fishin' with Kevin Ford, Elusive Wildlife, Inside the Wildside, Set In The Past…Presented by North American Trapper, Smoky Mountain Outdoorsman, Unleashed, Honey Hole TV, Lund The Ultimate Fishing Adventures, Fisherman's Digest, Skeeter Bass Champs, Jimmy Houston Outdoors, Trigger Time TV, McWhorter Rifles' Precision Hunting TV, Smoky Mountain Outdoorsman, Trophy Pond, Hitmen, Crappie USA, Gunwerks Long Range Pursuit, Trapping Inc., Legends of the Outdoors, Quick Hunts, Hunting with HECS, Bone Wild TV, Whitetail Militia, Unleashed, USOC Adventures, Bone Wild TV, Mountain Lodge Outdoors, Whitetail Militia, Bone Shack Outdoors, Hitmen, Dying Breed TV, KingKat USA, Dream Makers, Fly Rod Chronicles, Sportfishing TV, Headwaters for Heroes Outdoors, Man Vs. Elk, The Real World with Blaine Anthony, Bass Pro Shop's Collegiate Series, Texas Team Trail, Crappie USA, and many more.
About Pursuit: Pursuit Media, LLC, the industry leader in total home and user delivery, has its linear feed Pursuit Channel, active nationally to 30+ million homes via DIRECTV, AT&T U-verse HD, DISH Network, Sling TV HD, Comcast Xfinity, Fios by Verizon HD, Centurylink Prism HD, Cox Communication HD and the National Cable Television Cooperative (NCTC). PursuitUP, is active to 90+ million users through Samsung's TV Plus, Sinclair's STIRR, Xumo, Glewed TV, Vidgo, Kloud TV, Select TV, TCL Smart TVs, Plex, and many more. Additionally, PursuitUP's VOD library is readily available online to anyone at pursuituptv.com, or by downloading the PursuitUP app available on most devices.
Media Contact:
Pursuit Media, LLC – 334.544.0701 – media@pursuitchannel.com
https://americanaoutdoors.com/wp-content/uploads/2023/05/273005724_5214032768608019_3329109869288205764_n.jpg
2048
2048
Angel Middleton
https://www.americanaoutdoors.com/wp-content/uploads/2017/11/AmericanaOutdoors_GarminWhite_Low.png
Angel Middleton
2023-05-05 15:20:45
2023-05-05 15:20:45
Pursuit Channel Highlights Weekend Mornings Content