Pursuit Celebrates Main Beam Mondays
Glenwood, AL – Pursuit Channel celebrates decade-long Main Beam Mondays block brought to you by Wildlife Research Center.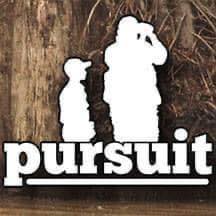 For more than a dozen years now, Pursuit Channel in partnership with Wildlife Research Center has kicked off the programming week with primetime best in class content for its viewers. The Wildlife Research Center's Main Beam Monday block features some of the most popular and longest running hunting content in the outdoor industry. "We've been extremely proud to have our company associated with Pursuit Channel programming really since the network began" said Paul Marion Director of Marketing of Wildlife Research Center.  "The Monday night lineup of shows keeps the audience tuned in all night making it a great place to promote our brand and products as the presenting sponsor" he continues.
Tune in each Monday at 8:00PM when The Wildlife Research Center Presents Main Beam Mondays #wearepursuit.
Dean Partridge's Canadian Whitetail TV (Mondays, 8pm ET) – There's no better way to start a night than with big Canadian whitetails. This show is produced by whitetail addicts, for whitetail addicts and all sportsmen and women alike, don't miss an episode of Canadian Whitetail Television!
Red Arrow TV (Mondays 8:30pm ET) – Needs no introduction, just take a ride with Kip as he takes you from the ultimate in adventure hunts to intense action in the southern back woods of home with his fast paced and funny show that's full of great music, good times, and great hunting action!
Deer & Deer Hunting TV (Mondays 9pm ET) – Recognized as one of the foremost authorities on deer hunting, the Deer & Deer Hunting TV crew takes you into the blind, tree stand or on the trail of the most popular game animal in North America…the Whitetail Deer.
The American Way (Mondays 9:30pm ET) – Since day one of Pursuit Channel, Tony, Angie, and the crew have entertained and educated Pursuit viewers with a high energy outdoor adventure ride, that is home to all the working class, blue collar outdoor junkies. The American Way, the home for working men and women everywhere!
Bear Whisperer (Mondays 10pm ET) – This one-of-a-kind gem has called Pursuit Channel home for over a decade. Popular host Blaine Anthony travels North America to visit bear hot spots and features entering bear dens in the winter, trapping, and a variety of other great hunting adventures.
Friends in Wild Places – (Mondays 10:30pm ET) – Wrapping up the night is a long-running Pursuit program from our friend Tim and the team at TomBob Outdoors, inviting you to witness dreams becoming reality and share in a lifestyle of adventure as they journey across North America on some of the most gripping escapades you've ever seen.
Pursuit Programs Available This Quarter Include: Dean Partridge's Canadian Whitetail, Red Arrow TV, The High Road with Keith Warren, Americana Outdoors, The American Way with Tony & Angie Walker, Wallhanger TV, Red Arrow TV, Bear Whisperer, Spiritual Outdoor Adventures with Jimmy Sites, Deer & Deer Hunting TV, Just Kill'n Time, Full Draw Adventures, Team 200, Louisiana Outdoor Adventures, MOJO Outdoors, Elusive Wildlife, Doug Koenig's Championship Season, The Grind Waterfowl TV, Yamaha's Whitetail Diaries, Carnivore with Gary Roberson, Shoot Straight TV with Chad and Martha Shearer, Higdon Outdoors, Les Johnson's Predator Quest, Outdoor Edge's The Great Outdoors, Gunwerks Long Range Pursuit, The Summit, Mark Peterson's Triple Threat, Trigger Time TV, Whitetail Frenzy, McWhorter Rifles' Precision Hunting TV,  Open Season, Final Descent Outdoors, Hunting with HECS, The Ultimate Hunt, On the Road, Timmy Horton Outdoors, Friends in Wild Places, Linder's Angling Edge, Struttinbuck, Martin Archery Outdoor Adventures, DSC's Trailing the Hunters Moon, Dying Breed TV, and many more.
About Pursuit: Pursuit Media, LLC, the industry leader in total home and user delivery, has its linear feed Pursuit Channel, active nationally to 30+ million homes via DIRECTV, AT&T U-verse HD, DISH Network, Sling TV HD, Comcast Xfinity, Fios by Verizon HD, Centurylink Prism HD, Cox Communication HD and the National Cable Television Cooperative (NCTC).  PursuitUP, is active to 100+ million users through Viacom's PlutoTV, Samsung's TV Plus, Sinclair's STIRR, Xumo, Glewed TV, Vidgo, Kloud TV, Select TV, Vizio Smart TVs, and many more. Additionally, PursuitUP's VOD library is readily available online to anyone at pursuituptv.com, or by downloading the PursuitUP app available on most devices.
Media Contact:
Pursuit Media, LLC – 334.544.0701 – media@pursuitchannel.com
https://americanaoutdoors.com/wp-content/uploads/2021/11/11522_10151596062126990_87346218_n.jpg
320
320
Angel Middleton
https://americanaoutdoors.com/wp-content/uploads/2023/06/cropped-AO-Logo_512x512.png
Angel Middleton
2021-11-20 12:13:20
2021-11-26 15:02:08
Pursuit Celebrates Main Beam Mondays